Featured Expertise
Derivatives & Swaps Expert Witnesses
Provided by Market Consulting Corporation
A derivative is a claim whose cash flow and value are derived completely from one or more underlying assets, financial instruments or indices. There are derivatives that allow people to bet on and ...
Pediatric Emergency Medicine Expert Witnesses
Provided by Dr. Emory Petrack, FAAP, FACEP, CPE - Pediatric Emergency Medicine Expert Witness
Pediatric emergency medicine experts assist plaintiff and defense attorneys by providing unbiased review of emergency department and urgent care center pediatric encounters.
Flooding Expert Witnesses
Provided by Heritage Technical Services, Inc. - Hydrology and Environmental Engineering Expertise
An expert witness for flooding, which can be defined as the overflowing of water to land that is normally dry, often evaluates hydrology, runoff, drainage, storm sewers, stormwater management, ...
Expert Witnesses
FIND EXPERT WITNESSES NATIONWIDE
Medical Expert Witnesses FIND MEDICAL EXPERTS NATIONWIDE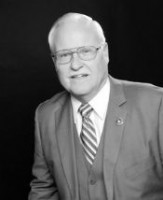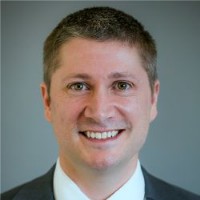 Computer and Software Expert Witness
Quandary Peak Research
George Edwards, PhD, is an expert in computer software, cell phones, mobile apps, Internet and web technologies, digital cameras and multimedia, and...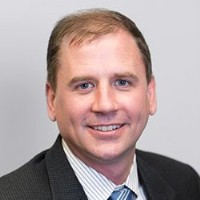 Computer Software Expert Witness and Code Reviewer
Quandary Peak Research, Inc.
Brad Ulrich has diverse and accomplished 10+ year career as a computer scientist, software engineer, and manager of technology, with specialties in...
Forensic Experts
Legal Speakers
Recent Articles
Are You Really Prepared for the Valuation Litigation Meat Grinder?
Received your ABV certification. Check. Or your CVA certification. Check. Pulling down an extra $20,000 to $50,000 for the firm. Check. Performing 2 to 4 formal reports annually. Check. And you now have five years under your belt with 20 or so reports completed and while you haven't memorized AICPA's SSVS-1, you know it addresses valuation standards applicable to CPAs. Check. Check.
By Lance Wallach, Carl L Sheeler
More Is Needed to Improve Credit Rating Agency Conclusions
Ratings of debt instruments are an integral part of U.S. financial markets. Reliance on these ratings is increasing, but their reliability is pathetic. A Congressional commission held a recent hearing involving the credit rating agencies. Past and current Moody's employees who testified provided shocking information.
By David Nolte
Chinese Higher Education Trends
Chinese student enrollment will continue to increase and dominate international student enrollment in the immediate future. However, as the Chinese government continues to fund higher education and Chinese colleges and universities improve fewer students will leave China to study. It won't happen tomorrow but is a trend to watch with huge implications for colleges and universities around the world who depend on Chinese enrollment for financial viability.
By MJ Dennis Consulting
Marketing for Expert Witness
Internet Marketing: Stay In Tune with the Times
The problem with many websites today is that they were thrown into cyberspace like a fishing line in the ocean, hoping to hook customers on the line.
By Cindy J. LeClaire
Law Firm Strategy
A couple of years back I was invited to author a brief, highly pragmatic and regular 250-word snippet for the ABA's Law Practice Magazine addressing the strategic issues that law firms face on a continuing basis.
By Patrick J. McKenna
Is Your Firm's Marketing Active or Passive?
There are a number of ways to describe our firms' marketing efforts, but let's keep this easy and just use two distinct terms – active and passive. Passive marketing, or waiting for the fish to swim into your net, is fine, and part of an marketing plan. But think about adding some active (or proactive) elements, chumming the water and pulling the net to the fish, to have a truly integrated approach that delivers the best long-term results. Here are some low-cost ideas.
By Dave Slovin