To ensure the best search results please use quotation marks around
multiple keywords such as "cell phone"; "police procedures"; etc.
In Midst Of Record Deficits, Congress Will Not Have A 2010 Spending Plan
---
By
Fulcrum Inquiry
Damages, Appraisal, Accounting & Economics Expert Witnesses

Call David Nolte at (213) 787-4100
---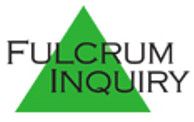 This is the first time since the current 1974 rules were created that the House will fail to pass a budget. We explain legal requirements, and why this is happening.
News reports now quote House Majority Leader Steny Hoyer as saying the House of Representatives will not be passing a budget bill in 2010. This is the first time since the current 1974 rules were created that the House will fail to pass a budget.
As any financial advisor (including us) will tell you, creating a budget is one of the most important means of planning and controlling expenses. The Congressional Budget Act of 1974 (Titles I-IX of P.L. 93-344, 2 U.S.C. 601-688) established the current congressional budget process. The House Rules Committee website explains the importance of the budget as follows:
"The budget resolution provides Congress with the opportunity to lay out its spending, revenue, borrowing and economic goals and serves as the vehicle for imposing internal budget discipline through established enforcement mechanisms….The budget resolution, which covers the upcoming fiscal year and at least five ensuing fiscal years, must contain spending limits for discretionary spending that serve as an internal control on spending through the Appropriations process."
The President is required to submit a comprehensive federal budget on or before the first Monday in February (31 U.S.C. 1105(a)). As required, President Obama sent Congress a $3.8 trillion budget that proposed a $1.3 trillion budget deficit. Currently, budget deficits are estimated at $1.5 trillion. This article summarizes current projected budget and provides warnings regarding the deficit's size.
The Congressional Budget Act sets April 15 as a target date for completion of the annual budget resolution. Although Congress failed to meet the April 15 deadline in certain prior years, the House of Representatives has never failed to pass a budget resolution at all. Since the 1974 law was passed, the House and Senate were unable to pass identical budgets in only four years (1999, 2003 2005 and 2007).
With the strong Democratic majority in Congress, one might at first think that passing a budget would be easy. As a purely mathematical matter, the Democratic majority can ignore the need to even ask the Republicans what they would like. The failure to pass a budget is a combination of:
1. Scared Democratic lawmakers who do not want to be on record for passing President Obama's budget (or any other budget having a large deficit). According to Bloomberg news, House Budget Chairman John Spratt said, "There are those who have tough seats [for reelection] who, probably some of them would like not to have a budget."
2. The Democratic Blue Dog Coalition is not willing to support President Obama's proposed budget. This group is requesting (i) an overall cut to nonsecurity spending of 2 percent each of the next three fiscal years, (ii) a spending freeze in years four and five, and (iii) a provision requiring additional steps if certain deficit reductions are not met. Formed in 1995, the Blue Dogs currently consist of 54 House Democrats who are primarily from southern states and who describe themselves as moderate-to-conservative. The Blue Dog proposals are opposed by other segments of the Democratic Party, who refuse to support the three requirements listed above.
Not having a budget does not prevent Congress from spending money. Proposed spending in legislation simply need not be compared to the non-existent budget, and an important control is quietly subverted.
ABOUT THE AUTHOR:
David Nolte
Mr. Nolte has 30 years experience in financial and economic consulting. He has served as an expert witness in over 100 trials. He has also regularly served as an arbitrator. Mr. Nolte has achieved the following credentials: CPA, MBA, CMA and ASA.
Copyright
Fulcrum Inquiry
More information
from Fulcrum Inquiry
While every effort has been made to ensure the accuracy of this publication, it is not intended to provide legal advice as individual situations will differ and should be discussed with an expert and/or lawyer.For specific technical or legal advice on the information provided and related topics, please contact the author.