ERISA Fiduciary Duties
---
By
ERISA Benefits Consulting, Inc.
ERISA, Pensions, Fiduciary Liability, Group Life/Health Plans, & Labor Relations Expert Witness

Call Mark Johnson, Ph.D., J.D. at (817) 909-0778
---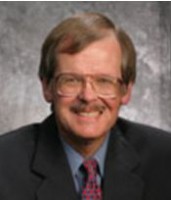 The Employee Retirement Income Security Act of 1974 (ERISA) is a federal law that establishes legal and operational guidelines for private pension and employee benefit plans. The law requires that plan sponsors must provide participants with specific information about plan features and funding. ERISA also establishes certain fiduciary responsibilities for those who manage the plan.
ERISA § 404(a) (1) provides that fiduciaries must carry out their duties in accordance with the following rules:
- Solely in the interest of participants and beneficiaries (duty of undivided loyalty);
- For the exclusive purpose of providing plan benefits, or defraying reasonable expenses of plan administration (the exclusive benefit rule, which with the prudence concept the DOL requires be expressed in the summary plan description, 29 CFR § 2520.102-3(2));
- With the care, skill, prudence and diligence that a prudent person acting in a like capacity and familiar with such matters would use in the conduct of an enterprise of a like character with like aims (the "prudent expert" rule, under which the DOL emphasizes "procedural prudence", i.e. the focus is the decision making process, not the result);
- By diversifying the plan's investments to minimize the risk of large losses (the duty to diversify investments); and in accordance with the documents and the instruments governing the plan, insofar as those instruments are consistent with ERISA.
As indicated above, fiduciaries have very strict legal requirements under ERISA. It is possible that some individuals may be acting in a fiduciary capacity without being fully aware of their responsibilities, thereby exposing themselves to unanticipated liabilities. Fiduciaries can be held personally liable for breaching their duties.
If you are involved in the management of a pension or employee benefits plan, it is imperative that you fully understand the many complexities stipulated by ERISA.
ABOUT THE AUTHOR:
Mark Johnson, Ph.D., J.D.
Dr. Mark Johnson is a highly experienced ERISA expert. As a former ERISA Plan Managing Director and plan fiduciary for a Fortune 500 company, Dr. Johnson has practical knowledge of plan documents as well as an in-depth understanding of ERISA obligations. He works on assignments including 401(k), ESOP and pension fiduciary liability; retiree medical benefit coverage; third party administrator disputes; individual benefit claims; pension benefits in bankruptcy; long term disability benefits; and cash conversion balances.
Copyright
ERISA Benefits Consulting, Inc.
More information
from ERISA Benefits Consulting, Inc.
While every effort has been made to ensure the accuracy of this publication, it is not intended to provide legal advice as individual situations will differ and should be discussed with an expert and/or lawyer.For specific technical or legal advice on the information provided and related topics, please contact the author.