To ensure the best search results please use quotation marks around
multiple keywords such as "cell phone"; "police procedures"; etc.
2008 and 2009 Personal Tax Changes For The Affluent
---
By
Fulcrum Inquiry
Damages, Appraisal, Accounting & Economics Expert Witnesses

Call David Nolte at (213) 787-4100
---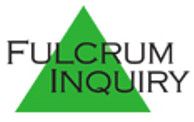 This article addresses changes that we already know about. The Obama administration and its friendly Congress will certainly enact additional tax law changes. We focus on items affecting the affluent, and not the myriad of tax breaks that are eliminated when one's income reaches various threshold levels.
The Obama administration and its friendly Congress will certainly enact tax law changes (See our tax change predictions made around two months ago). This current article addresses changes that we already know about. We focus here on items affecting the affluent, and not the myriad of tax breaks that are eliminated when one's income reaches various threshold levels.
2008 Changes
1. You now must meet stricter documentation guidance to obtain charitable itemized deductions. Internal Revenue Service guidance (IR-2008-138, issued December 2008) and multiple 2008 court cases address these requirements. To be deductible, you must obtain a "contemporaneous written acknowledgment" for contributions of $250 or more. The receipt must include language about any goods or services received in return (or state there were none). The taxpayer must receive the receipt by the earlier of (i) the due date of their return or (ii) the date the return is actually filed.
2. A number of credits that were subject to expire were extended in 2008 by the Tax Extenders Act (which was part of the Emergency Economic Stabilization Program signed by President Bush in October 2008). Don't assume that items scheduled to expire last year actually did expire.
3. As part of this same legislation, the alternative minimum tax exemption amount is increased for 2008 to $69,950 for married taxpayers filing jointly, and $46,200 for single and head of household taxpayers. These amounts are a one-year "patch", that will disappear in 2009 unless further legislation is passed (which is likely).
4. The residential energy-efficient property credit for solar energy equipment was extended through 2016.
2009 Changes
In 2009, the following tax changes occur:
1. The "kiddie tax" will apply to a larger group of children. Before, the tax applied only to those who were under 18 years old when the child's investment income exceeded $1,800. Starting in 2009, the tax will apply to unmarried children up to 24 years old if (i) the child's earned income is less than half of the child's overall support, or (ii) the child is a full-time student.
2. The maximum amount of earnings subject to social Security taxes rises to $106,800, from the $102,000 amount for 2008.
3. The maximum amount that one can place in a 401(k) plan increases to $16,500 from $15,500. The annual defined contribution limit increases to $49,000 from $46,000 in 2008. Those 50 or older can put away an additional $5,500, up from the $5,000 additional amount that pertained to 2008. This age 50-or-older additional amount pertains to both the 401(k) and defined contribution plan limits, whichever is applicable. Stated otherwise, someone age 50 or older can contribute $23,000 for a 401(k) plan or $54,500 to a defined contribution (aka profit sharing) plan in 2009.
4. The IRS standard mileage rate decreases to 55 cents per mile, from the 58 cents per mile that applied to the second half of 2008.
5. The income amounts at which the loss of personal exemptions and itemized deductions increases because of inflation changes. However, the concept of losing these tax benefits remains.
6. Starting in 2008, a new Schedule C will be required as part of the partnership tax return for larger partnerships that are required to file Schedule M-3. The new reporting contains information about related party transactions, allocations, transfers of interest, cost sharing arrangements, and changes in methods of accounting.
7. The estate tax exemption increases to $3.5 million (up from $2 million).
8. The annual gift tax exemption increases from $12,000 to $13,000. You can give this amount to anyone you wish without paying any gift tax amount. Your spouse can give another gift, thus doubling the allowable tax-free amount.
ABOUT THE AUTHOR:
David Nolte
Mr. Nolte has 30 years experience in financial and economic consulting. He has served as an expert witness in over 100 trials. He has also regularly served as an arbitrator. Mr. Nolte has achieved the following credentials: CPA, MBA, CMA and ASA.
Copyright
Fulcrum Inquiry
More information
from Fulcrum Inquiry
While every effort has been made to ensure the accuracy of this publication, it is not intended to provide legal advice as individual situations will differ and should be discussed with an expert and/or lawyer.For specific technical or legal advice on the information provided and related topics, please contact the author.