Articles Published by John D. Lloyd, PhD, CPE
Recent Articles by John D. Lloyd, PhD, CPE
Human injury is complicated. If we lived our lives inside a protective bubble then, one day experienced an incident, it may be relatively simple to ascribe any injuries to the traumatic event. But that is typically not the case.
About John D. Lloyd, PhD, CPE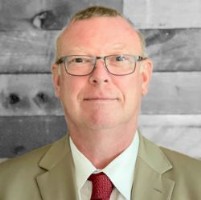 Board Certified Expert Biomechanics, Ergonomics, Human Factors, Auto & Motorcycle Accidents, Helmets
John Lloyd, PhD, has served as a board certified expert witness for 25+ years, providing expert testimony in the fields of biomechanics, ergonomics, human factors and accident reconstruction. He is qualified to provide analyses of various incidents, including accident reconstruction, motorcycle accidents, trucking accidents, sport and motorcycle helmet cases, brain injury, slips and falls, and human factors.
Dr. Lloyd's unique capability is in the biomechanical evaluation of head and brain injuries. He is often called upon to opine whether head and brain injuries may or may not have been prevented by head protection.
Dr. Lloyd's passion is motorcycling, which, along with automobile accidents, is a leading cause of traumatic brain injuries in the United States. Dr. Lloyd has obtained certification on Motorcycle Crash Investigation as well as Reconstruction and Analysis of Motorcycle Accidents.
More about John D. Lloyd, PhD, CPE