Articles Published by Stephen Cohen, MD, MBA, FACS, FASCRS
Recent Articles by Stephen Cohen, MD, MBA, FACS, FASCRS
Medical malpractice is defined by Merriam-Webster as careless, wrong, or illegal actions by a doctor who is performing a professional duty. Most medical-legal cases are settled for a variety of reasons, however, those cases that make it to a court of law rely on experts to teach, train, and educate the jury. The importance of choosing the right medical-legal expert can turn a sure victory for the plaintiff into a common sense verdict for the provider.
I was recently involved in a medical malpractice case that went against the physician. In this particular case, however, lack of communication and common sense led to a favorable plaintiff's verdict.
About Stephen Cohen, MD, MBA, FACS, FASCRS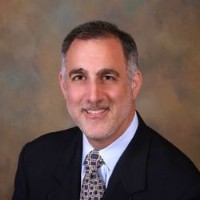 Medical Legal Expert in the Field of Medicine and Surgery
Dr. Stephen Cohen was the first Board certified colon and rectal surgeon for the southern crescent area in Atlanta, Georgia. Many of his patients traveled long distances to receive his high quality care, due to his unique ability to put patients and family at ease during difficult and often stressful times. Dr. Cohen is an innovator, pioneer, and pacesetter of emerging, developing, and innovative colorectal techniques. He is active in teaching, educating, and collaborating with physicians.
Dr. Cohen has partnered with medical industry for the past 25 years to educate, teach, and promote innovative technology that adds value for patients, physicians, and the institution. Furthermore, as a leader in the field of colon and rectal surgery, Dr. Cohen prides himself on keeping abreast about evidence-based medicine, and is a consultant for many medical-legal cases that require his particular skills for a fair and just review.
More about Stephen Cohen, MD, MBA, FACS, FASCRS