Articles Published by Rocky Mountain Safety Consulting, Inc.
Recent Articles by Rocky Mountain Safety Consulting, Inc.
Lawyers and courts turn to expert witnesses to provide triers of fact with explanations of aspects of a case that are not commonly known. It is the subject matter expert's education, experience, and skill in a particular area that will help the triers of fact to reach a well-informed conclusion/decision.
The employ of expert witnesses in litigation is typically undertaken to help the decider of fact (judge or jury) decipher an area of specialized knowledge which is key to the case. The expert report serves the primary purpose of "educating" deciders of fact on topics not commonly known to the general public.
You have a case in litigation and think you want to hire an expert witness. Before doing so there are some questions you may want to consider before hiring, and once hired, how to deploy the expert witness for your case.
About Rocky Mountain Safety Consulting, Inc.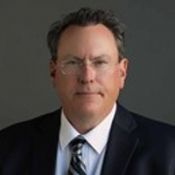 Safety Expert Witness - OSHA, MSHA, Mining, Oil and Gas, Construction, Manufacturing
Rocky Mountain Safety Consulting, Inc. is a Safety Expert Witness, 18 years safety experience in construction, mining, oil and gas, manufacturing. Licensing: Colorado Bar. Certifications: CSP. Assist legal counsel, plaintiff/defense, in personal injury, subrogation, many safety issues involving OSHA or MSHA. Case assessment from safety perspective, written reports/opinions, testimony either deposition or trial.
More about Rocky Mountain Safety Consulting, Inc.