Articles Published by Antonio R. Sarabia II
Recent Articles by Antonio R. Sarabia II
The application of copyrights to clothing.
Published in the Los Angeles Daily Journal November 9, 2011.
About Antonio R. Sarabia II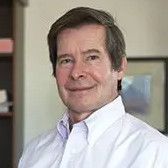 Apparel Business, Licensing, Trademarks, Copyrights, & Design Patents Expert Witness
Antonio R. Sarabia II has thirty years of experience in consumer licensing, trademarks, copyrights and the apparel business. He is familiar with the standards and practices in consumer licensing and the apparel industry, including performance and breaches.
More about Antonio R. Sarabia II