Articles Published by Burl Daniel, CPCU, CIC, CRM
Recent Articles by Burl Daniel, CPCU, CIC, CRM
Insurance attorneys are busy! No two cases are the same! Attorneys face weekly tight schedules for legal filings, depositions and court deadlines. Not to mention phone calls and client counsel sessions on a daily basis. As insurance expert witnesses we find this true of both plaintiff and defense trial lawyers who retain us. No secrets here.
About Burl Daniel, CPCU, CIC, CRM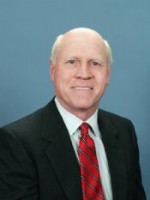 Insurance Expert Witness - Property and Casualty
Burl Daniel, CPCU, CIC, CRM is a Property & Casualty Insurance Expert Witness engaged by both Plaintiff and Defense counsel. He began his insurance career in 1973 while obtaining a BBA - Insurance at the University of Texas. Since 2004, professional practice has been dedicated to working as an expert witness , From 1979-2004 he was an insurance agent and agency manager, and has also held positions as a corporate risk manager and Adjunct Insurance Professor with two Texas universities.
More about Burl Daniel, CPCU, CIC, CRM