Articles Published by Dr. Emory M. Petrack
Recent Articles by Dr. Emory M. Petrack
When it comes to medical legal liability, we all know the system is broken. Risk in the emergency department, of concern both to practicing physicians and administration, is no exception. Add emergency care for children into the mix, and the level of concern increases even more.
About Dr. Emory M. Petrack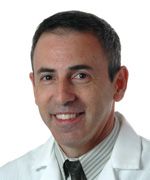 Pediatric Emergency Medicine Expert Witness
Actively practicing pediatric emergency medicine, Dr. Petrack also serves as the Medical Director of the Pediatric Emergency Department at Tufts Medical Center/ Floating Hospital for Children in Boston, MA. He is board-certified in pediatric emergency medicine, and is a Fellow of the American Academy of Pediatrics, and the American College of Emergency Physicians. Dr. Petrack has assisted law firms with review of cases related to a wide range of clinical concerns in pediatric emergency care. He provides honest, specific assessments based on 30 years of experience and current standards of care.
More about Dr. Emory M. Petrack