Banking, Finance & Commercial Real Estate Expert Witness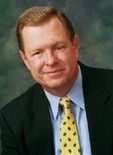 BHK Associates, Inc.
23872 Marmara Bay
Dana Point
,
California
92629

(213) 944-8888

expertwitnessbanker.com

Send an email
Expert Witness
Forensic Expert
Speaker
Brian H. Kelley is a former Bank CEO with more than 30 years of experience in all areas of banking, credit underwriting, governance, regulatory compliance, construction, problem loans, and all facets of commercial and residential lending. Former head of major loan unit for national bank. Broad credit experience as member of loan committees. Key experience in commercial real estate, hotels, multi-family and tract development. Qualified expert who has been retained by major banks, regulators and developers.
Services
BHK Associates, Inc. provides services in the following areas:

A Qualified Expert Witness
• Banking & Finance
• Commercial Real Estate
• Hotel & Lodging
• Construction & Development
• Compliance & Bank Regulations
• Board Governance
• Loan Syndications
• Swaps & Derivatives
• Loan Restructuring

An Experienced Attorney
• Loan Restructuring
• Asset Disposition
• Regulatory Compliance
• Real Estate Finance & Closing
• Auto Dealership & Franchise Review
• Acquisition Due Diligence
Litigation Support Services

Mr. Kelley has provided litigation support for several major high profile cases brought by the FDIC in connection with actions it brought against senior officers, directors and insurance connected with failed banking institutions.
Areas of Expertise
Additional Expertise:

Construction Lending, Regulatory Compliance, Credit Review, Loan Workouts, Loan Underwriting, Board Governance
Profile
Brian H. Kelley has established an expertise in lending, real estate and executive management honed over a 30-year career in banking and law. He is an experienced Expert Witness, having provided testimony in State and Federal Courts and in Arbitration, in the areas of banking, commercial real estate, lodging, construction and other financial areas, on behalf of a number of leading financial institutions, private parties and governmental agencies including the Federal Deposit Insurance Corporation (F.D.I.C.).
Consulting Practice
Mr. Kelley, while based in California, has represented clients across the United States.
More Information
About BHK Associates, Inc. - Expert Witness
CV of Brian H. Kelley, Litigation Support
Brian H. Kelley Representative Clients, Expert Witness
Contact BHK Associates, Inc. - Litigation Support
Professional Experience
He has served as President/CEO of three community banks, Pacific Commerce, Professional Business Bank and InterBusiness Bank (Tomato Bank). During his 6 years with Pacific Commerce he grew the bank's assets three-fold. At Professional Business Bank, he led a successful turnaround of what had been a struggling commercial bank, increasing its assets nearly four-fold and raising its stock price by 240% over a 3 year period. He was the founding CEO of InterBusiness Bank, N.A., one of the most successful new start-up banks in California.

From 1989 to 1999 Mr. Kelley was with The Long-term Credit Bank of Japan, Ltd. (LTCB), serving as its Deputy General Manager, with responsibility for nearly $2.0 Billion in loan production as the highest ranking non-Japanese officer within the $12 Billion Los Angeles Agency. Leading the domestic corporate and project finance groups, he was instrumental in financing and managing a number of trophy projects and corporate relationships throughout the Western United States, as well as leading the bank's syndication efforts. He also acted as Of Counsel with the prestigious Los Angeles law firm of Friedemann O'Brien (succeeded by Arent Fox), specializing in commercial real estate and banking law.
Licenses
Mr. Kelley has been admitted to practice in California, Utah and Hawaii. He has been active in a number of professional organizations including American Bankers Association, Mortgage Bankers Association and Western Independent Bankers, as a past director, panelist, lecturer and speaker.
Legal Experience & Services
As an experienced attorney and banking expert, Mr. Kelley has a unique background that is well suited to case preparation, strategic planning and consultation.
Affiliations
Charles River Associates
MCS Associates
Thomas Reuters Expert Services
Professional References
Ms. Heather Herd, Esq.
Partner
Rutan & Tucker, LLP
611 Anton Boulevard, Suite 1400
Costa Mesa, CA 92626
(714) 641-5100

Mr. Rod Pacheco
Partner
SNR Denton, LLP
601 S. Figueroa Street
Suite 2500
Los Angeles, CA 90017-5704

Mr. Robert C. O'Brien, Esq.
Partner in Charge
Arent Fox LLP
555 West Fifth Street, 48th Floor
Los Angeles, CA 90013
(213) 629-7400

Mr. Terry Ross
Senior Partner
Keesal Young & Logan
400 Oceangate
Long Beach, CA 90801
(562) 436-2000

Mr. James R. Butler, Jr., Esq.
Chairman, Global Hospitality
Jeffer Mengels Butler & Mitchell, LLP
1900 Avenue of the Stars
Los Angeles, CA 90067
(310) 201-3526

Mr. Jeff Halfen
Partner
Slaughter & Regan, LLP
625 E. Santa Clara Street, Suite 101
Ventura, CA 93001
(805) 658-7000

Mr. Timothy Neufeld
Managing Partner
Neufeld Mark & Gralnek
360 E. Second Street, Suite 703
Los Angeles, CA 90012
(213) 625-2625
Education
Mr. Kelley graduated from Brigham Young University, Magna Cum Laude, where he holds undergraduate degrees in History and Spanish Literature, and a Juris Doctorate degree. He studied abroad at the University of Madrid, Spain, and was an exchange fellow at the prestigious Iteso Program in Guadalajara, Mexico.