Economic Damages Expert Witness and Insurance Policies Consultant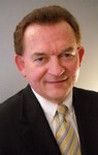 Actuarial Litigation Consulting - Kevin M. Reopel, FSA, MAAA
35 Rugby Road
Feeding Hills
,
Massachusetts
01030

(413) 786-7925

(413) 786-7925

www.ALC123.com

Send an email
Expert Witness
Forensic Expert
Kevin M. Reopel, FSA, MAAA, assesses economic losses in personal injury, wrongful death and wrongful termination cases, and the value of marital assets in divorce cases, for plaintiff and defense attorneys. He also analyzes currently owned life and disability insurance policies and annuity contracts for individual clients and their attorneys.
Services
Mr. Kevin Reopel offers the following services:

- Expert witness to assess economic losses for Personal Injury, Wrongful Death, and Wrongful Termination Litigation
- Expert witness to assess economic value of Marital Assets in Divorce
- Consultant to analyze life insurance, disability income, and annuity contracts for individual owners or their attorneys
Litigation Support Services

Services are tailored for litigating attorneys (both plaintiff and defense), judges, estate-planning attorneys, and trust departments, and include:

-Preliminary review and evaluation of economic loss
-Consultation on pre-trial discovery
-Detailed appraisal of economic loss
-Preparation and delivery of reports and affidavits
-Expert witness testimony at deposition and trial
-Thorough critical analysis of opposing expert reports
-Preparation of counsel for cross-examination of opposition
Areas of Expertise
Consulting Practice
All States
More Information
Expert Assessment of Economic Loss and Analysis of Insurance Policies, Expert Witness
About Kevin M. Reopel, FSA, MAAA - Expert Witness
Contact Kevin M. Reopel, Litigation Support
Actuarial Litigation Consulting - Kevin M. Reopel, FSA, MAAA in the Social Networks

LinkedIn
Professional Experience
Over 35 years in the life insurance industry. Please see my website for detailed information.
Affiliations
Fellow, Society of Actuaries (FSA) since 1980
Member, American Academy of Actuaries (MAAA) since 1980
Member, Actuaries' Club of Hartford (Conn.) and Springfield (Mass.)
Member, Actuaries' Club of Boston
Member, National Association of Forensic Economics (NAFE)
Member, Eastern Economic Association (EEA)
Publications
"Calculating Economic Damages: In Plain English" (with David G. Pitts, FSA, MAAA), Tennessee Bar Journal, April 2012, Vol. 48, No. 4

"Many values of 'DB' pension income in loss cases," Massachusetts Lawyers Weekly, Dec. 31, 2012, Vol. 41, Issue No. 20

"Health Care in America: A New Way Forward," The Actuary (the bimonthly magazine published by the Society of Actuaries), April/May 2013 issue, Vol. 10, Issue 2.
Education
Union College, Schenectady, New York