Accident Investigation/Analysis & Safety Expert Witness Services Provider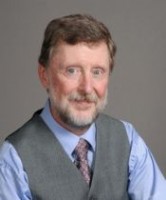 Accident Prevention & Investigation, Inc. - Ken Shorter, MS, CSP, ARM, TCDS
5916 Foxhall Manor Drive
Baltimore
,
Maryland
21228

(410) 744-5325

www.apisafetyexperts.com

Send an email
Expert Witness
Forensic Expert
A P & I, Inc. specializes in investigation, analysis, and expert testimony for construction, demolition, temporary traffic control, pedestrian, and industrial accidents. We are heavily involved in cranes, demolition, trenching, falls, scaffolds, and all major issues. Expert witness and litigation support services are provided nationwide.
Services
Accident Prevention & Investigation, Inc. adeptly performs:

Accident investigations
Accident site and equipment inspections
Accident analysis for causation, avoidance, and prevention
Research for applicable standards, regulations, contract requirements, and best practices
Evaluation of multi-employer worksite and owner responsibilities
Safety policy and program analysis
Safety planning and accident prevention analysis
Critical lift crane plan and forklift analysis
Temporary traffic control analysis
Pedestrian and bicyclist safety analysis
Training analysis
Evaluation of safeguards and controls
Expert witness report production and testimony
Management of large and complex cases
Litigation Support Services

Litigation support consultation is provided throughout the United States.
Areas of Expertise
Profile
Our focus is on construction, demolition, temporary traffic control, public injury & industrial accidents. Excellent service is offered by combining a Master's Degree in Safety, professional certifications, extensive experience, membership in the ANSI A10 Standards Committee, and commitment to quality workmanship. Plaintiff and defense cases are equally welcome.

My personal qualifications include being a Certified Safety Professional and Certified Traffic Control Design Specialist, having a Master's Degree in Safety, and 30 years of hands-on experience managing safety operations, training personnel, investigating accidents, and advising top management.

As a member of the ANSI A10 Committee for Construction and Demolition Operations, I have unique experience developing the safety standards for these industries. I have also worked extensively with OSHA, U.S. Army Corp of Engineers, Navy, ASME, ASTM, NFPA, traffic control (MUTCD) (NCHRP), welding and cutting (AWS) (CGA), pipeline (AWWA), and other safety standards. Our library is quite large.

My experience includes directing safety for a billion dollar plus construction project and multi-state safety operations for highways, buildings, demolition work, and heavy construction projects including; bridges, pipelines, tunnels, rapid transit systems, subways, marine projects, dams, hydro-electric plants, hazardous material sites, landfills, airports, and hospitals.

Extensive training and field experience with cranes, rigging, forklifts, aerial lifts, multi-purpose lifting machines, steel erection, and pre-cast concrete erection makes material handling a key focus area. Three years spent training people to develop, review, and approve "critical lift" crane plans for Navy contracts sharpened these qualifications.

Broad earthmoving experience ranging from installing underground utilities to a massive waterway project that moved millions of cubic yards of dirt helped clarify the dangers and refine the precautions. Daily work routinely involved numerous crews using the one call utility marking service, digging test pits, performing directional drilling, digging utility trenches, installing shoring, using trench boxes, performing confined space entries, and pressure testing pipelines.

I also directed safety for large-scale building construction and renovation projects. That involved excavating the basements, installing the roofs, and building everything in between. It included complex facilities such as hospitals, research facilities, and 24/7/365 computer data centers where mistakes such as a leak or electrical disruption were critical.

Throughout my career I have received focused training and in-depth experience with fall protection, heavy equipment, trucking, paving, temporary traffic control, ladders, scaffolds, shoring, reinforcing steel, poured concrete, masonry, welding, cutting torches, pile driving, electrical systems, arc flash/arc blast, power tools, barges, and other marine operations.

Accident Prevention & Investigation, Inc. excels at performing in-depth investigations to explain the issues involved in multi-employer construction sites and handling large, complex cases.
Consulting Practice
All States
More Information
Services Offered by Accident Prevention & Investigation, Inc.
About Accident Prevention & Investigation, Inc.
CV of Kenneth J. Shorter, MS, CSP, ARM, TCDS
Credentials of Kenneth J. Shorter, MS, CSP, ARM, TCDS
Accident Prevention & Investigation, Inc. - Ken Shorter, MS, CSP, ARM, TCDS in the Social Networks

LinkedIn
Professional Experience
I have managed multi-state construction safety operations for heavy construction, highways, buildings, underground utilities, and marine construction for more than 30 years and recently directed safety for a billion dollar + Navy project. This provided in-depth experience with OSHA, U.S. Army Corp of Engineers, Navy, ANSI, ASME, NFPA, and many other standards and regulations.
Licenses
Certified Safety Professional (CSP) – by the Board of Certified Safety Professionals
Associate in Risk Management (ARM) – by the Insurance Institute of America
Certified Traffic Control Design Specialist (TCDS) – by the American Traffic Safety Services Association (ATSSA)
Legal Experience & Services
I have 30+ years of accident investigation experience for construction, demolition, temporary traffic control, and industrial operations.
Legal cases have been managed since 1990.
My background includes large, complex, multi-party cases.
Current cases extend across the country.
Affiliations
American National Standards Institute (ANSI) A10 Committee Member for Construction and Demolitions Operations
American Society of Safety Engineers – Professional Member
Qualifications
I provide a comfort level when explaining the complexities of safety from critical crane lifts to multi-party worksite responsibilities.
Seminars & Training
Executive Program in Safety Management
American Society of Safety Engineers, 2010

Additional training and seminars are attended each year to maintain professional certifications.
Education
Master of Science Degree in Safety
University of Southern California, 1982

Bachelor of Arts Degree in Psychology
University of Maryland Baltimore County, 1978