Insurance Expert Witness and Risk Management Consultant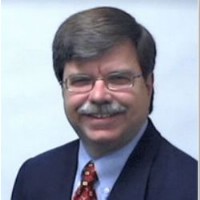 Donald W. Bendure, MBA, CPCU, RPLU, RF, ACI
6117 Waller Lane
Colleyville (Dallas-Fort Worth)
,
Texas
76034

(817) 481-4561

(817) 488-1577

www.qleapsolutions.com

Send an email
Expert Witness
Forensic Expert
Speaker
Donald Bendure is an insurance expert with a concentration within the areas of commercial liability, professional liability, and commercial automobile and property insurance. He is available countrywide and has completed over 250 engagements. His areas of expertise are within the discipline of underwriting and insurance coverage.
Services
Mr. Donald Bendure provides services in the following areas:

All Commercial and Professional Insurance Coverages
Insurance Underwriting and Coverage
Reinsurance Programs and Coverage
Captive Insurance and Captive Insurance Programs
Insurance and Captive Insurance Expert Witness
Pre-litigation Consulting Expert
Policyholder Expert Witness
Insurance Defense Expert Witness
Litigation Support Services

Mr. Bendure provides unbiased and impartial expert testimony and litigation support services for both plaintiff and defense attorneys.
Areas of Expertise
Additional Expertise:

Mr. Bendure focuses on commercial insurance underwriting as his area of expertise as applied to the areas indicated.
Profile
Please reference my CV and Cases on www.qleapsolutions.com.
Consulting Practice
All States
More Information

Donald W. Bendure CV, Litigation Support
Insurance Expert Witness
References of Donald W. Bendure, Expert Witness
Contact Donald W. Bendure, Legal Consultant
Donald W. Bendure, MBA, CPCU, RPLU, RF, ACI in the Social Networks

LinkedIn
Professional Experience
Forty+ years' experience in commercial insurance including liability, workers' compensation, property, professional, including D&O and E&O, captives, excess, umbrella and reinsurance, both treaty and facultative, risk retentions plans and risk management.
Licenses
Risk Manager in Texas
Captive Manager in New Jersey
Affiliations
American Institute of Chartered Property and Casualty Underwriters
Chartered Property and Casualty Underwriter (CPCU)
Society of CPCU – Coverage, Litigators, Educators & Witnesses Interest Group
Professional Liability Underwriting Society
Registered Professional Liability Underwriter (RPLU)
Risk and Insurance Management Society (RIMS)
Global Risk Management Institute
Associate in Risk Management (ARM)
RIMS Fellow (RF)
International Center for Captive Insurance Education (ICCIE)
Associate in Captive Insurance (ACI)
International Risk Management Institute
Construction Risk Insurance Specialist (CRIS)
American College of Forensic Examiners Institute
Certified Forensic Consultant (CFC)
Fellow of the American College of Forensic Examiners Institute (FACFEI)
Forensic Expert Witness Association
Education
M.B.A. in corporate finance, University of Dallas. Emphasis in treasury operations, mergers and acquisitions, forecasting and planning, arbitrage pricing models for risk assessment.

B.A. in chemistry, Our Lady of the Lake University, San Antonio, TX.