Software Engineering Expert Witness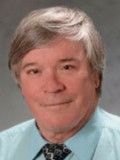 Michael R. Elliott
PO Box 804
Huntington Beach
,
California
92648-0804

(562) 645-3355

www.unixforensic.com

Send an email
Expert Witness
Forensic Expert
Speaker
Michael R. Elliott is a master programmer with 25 years experience as professional Software Engineer. Litigation experience in software code analysis, especially Java. Internationally recognized expert in real-time and safety-critical software.
Available for investigation and litigation support in computer forensics, especially in instances where people's lives are on the line if the software malfunctions - automobiles, elevators, airplanes, power plants, etc.
Services
Mr. Michael Elliott offers the following services:

Forensic investigation and research
Assistance in discover, drafting interrogatories and witness preparation
Computer forensic expert witness testimony
Litigation Support Services

Mr. Michael Elliott assists attorneys with litigation involving complex technology issues. He works for both plaintiff and defense. See website for cases.
Areas of Expertise
Additional Expertise:

Safety Critical Software, Real-Time Software.
Profile
◦Over 25 years of industry experience as a professional Software Engineer.
◦ Established instructor, practitioner and mentor in object-oriented programming and design.
◦ Instructional experience at Orange Coast College, Rancho Santiago College and the University of California, Irvine.
◦ Published author and presenter at TOOLS Europe, The Embedded Systems Conference, The JDJ Edge Conference, The COSST Symposium,
The Boeing Software Conference, the Boeing Technical Excellence Conference, SPLASH 2010 and the Systems and Software Technical (SSTC)
Conference 2011.

◦ International Standards committee member for the development of DO-178C Software Considerations in Aeronautical Systems and
Equipment Certification, the worldwide standard for airworthiness certification for software systems in civil airspace.

Key author of DO-332, the Object-oriented Technology and Related Techniques supplement to DO-178C.

Current member of the RTCA SC-216 international standards committee on Aeronautical Systems Security.
Consulting Practice
All States
More Information
Software Engineering Litigation Support
Michael R. Elliott's Legal Cases, Expert Witness
CV of Michael R. Elliott, Expert Witness
Michael R. Elliott's Expertise, Legal Consultant
Contact Michael R. Elliott, Litigation Support
Professional Experience
◦ The Unix family of operating systems including Linux, Solaris, OpenBSD and FreeBSD.
◦ Internationally recognized expert in safety-critical software, especially as regards its use in airborne systems.
◦ Internet protocols and networking.
◦ Web servers and web applications including the design and implementation of several web applications for internal use at The Boeing
Company.
◦ The Java programming language including work with Sun Microsystems' Java Virtual Machine while employed at Sun Microsystems.
◦ The Perl programming language including extensive work with report writing and data extraction in a fast-paced financial trading office.
◦ The C and C++ programming languages in several large projects using these languages in embedded systems.
◦ The Ada programming language in several large projects including an Ada compiler, aircraft avionics and satellite navigation.
◦ Embedded computer systems with hard real-time and safety-critical requirements.
◦ Modern software design and production techniques.
Affiliations
Unix Users Association of Southern California
◦ Program Chair, 1990 - 1997

EUROCAE / RTCA Working Group 71 / Special Committee 205
◦ Member of the Committee convened to produce the DO 178C / ED 12C revision of the international technical standard Software Considerations in Airborne Systems and Equipment Certification.

Southern California Software Process Improvement Network (SPIN)
◦ Member of the Steering Committee, 2005 - 2011.
Publications
Available on website.
Education
BS, Information and Computer Science
◦University of California, Irvine, California

M.Sc., Computer Systems Engineering
◦Edinburgh University, Edinburgh, Scotland