Oil & Gas, Chemicals, Coal, Fire & Explosions; Forensic Technology, Valuation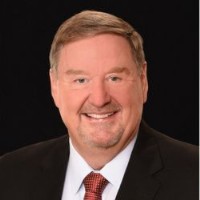 John A. Williams, Ph.D., M.B.A., PE - EPS, LLC
17455 Douglas Road
South Bend
,
Indiana
46635

(574) 247-6000

(574) 277-3775

e-p-s.net

Send an email
Expert Witness
Forensic Expert
Speaker
Dr. Williams consults and testifies on cases related to energy (oil & gas, coal), biotechnology, alternative energy (wind, biofuels, biomass), and chemical manufacturing, and for valuation of manufacturing facilities. His expertise includes analysis of technology development, process design, facilities, utilities, capital investment, operating costs, and valuation consulting for numerous energy and technology industries; applicable in cases involving breach of contract, taxation or valuation disputes, or intellectual property disputes regarding trade secrets, industrial design rights, etc.
Services
Attorneys receive detailed and defensible supporting evidence from Dr. Williams, including:

Expert testimony
Substantive expert report
Root cause analysis
Astute assessment of operational issues
Photographic documentation
Physical exhibits for legal proceedings
Independent laboratory testing and results analysis
Charts, diagrams, & animations to clarify specific points or processes
Industry-specific standards & practices research
Environmental & regulatory compliance assessment
Litigation Support Services

Dr. John Williams provides expert analysis and testimony for litigation including forensics, breach of contract lawsuits, taxation or valuation disputes (including ad valorem taxes on industrial property and real estate), and intellectual property disputes. He evaluates with first-hand, practical knowledge of engineering and technology operating practices.

Dr. Williams' engineering experience supports litigation in:

Forensics
Causal analysis
Damage/repair disputes
Technology contract disputes
Construction defects/equipment failures
Valuation of structures & equipment
Chemical Engineering Industry practices & standards
Areas of Expertise
Additional Expertise:

Waste-to-Energy
Profile
EPS Founder and General Manager Dr. John Williams, P.E., is a sought-after licensed professional engineer practicing in the energy and bio technology industries. A results-driven engineering consultant and featured lecturer, he provides active industry knowledge gained through 35+ years of experience.

Actively practicing in analysis, engineering design, and valuation consulting in technology development and operations; a Ph.D. in chemical and fuels engineering; and an M.B.A. in finance from the University of Chicago, Dr. Williams offers a unique synergy of solid engineering knowledge and business acumen that extends from concept to completion, and from the operating unit control room to the boardroom or courtroom.
Consulting Practice
All States
More Information
About EPS, Litigation Support
Engineering Services, Expert Witness
Technology Development, Legal Consultant
About Dr. John Williams, PE - Expert Witness
Dr. Williams' Litigation Topics and Services
Contact EPS, LLC - Expert Witness
John A. Williams, Ph.D., M.B.A., PE - EPS, LLC in the Social Networks

LinkedIn
Licenses
Licensed Professional Engineer in USA
Affiliations
American Institute of Chemical Engineers (AIChE)
American Society of Mechanical Engineers (ASME)
American Chemical Society (ACS)
AACE International (formerly the Association for Advancement of Cost Engineering)
ASHRAE (American Society of Heating, Refrigerating and Air Conditioning Engineers)
Awards & Honors
Recipient of the Distinguished Alumni Award 2015, University of Utah Department of Chemical Engineering
Education
Ph.D., Department of Chemical and Fuels Engineering, awarded 1990 University of Utah; Salt Lake City, Utah

M.S., Department of Chemical and Fuels Engineering, (1984) University of Utah; Salt Lake City, Utah

B.S., Department of Chemistry, (1981) University of Delaware; Newark, Delaware

M.B.A. in Finance, Graduate School of Business, (1994) University of Chicago; Chicago, Illinois