Forensic Litigation Accountant - Expert Witness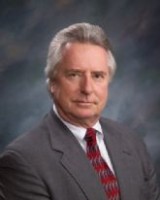 Heinz E. Ickert, LLC
Heinz E. Ickert, CPA/CFF, CFE, CVA
150 E. Mound Street, Suite 312
Columbus
,
Ohio
43215

(614) 464-3343

www.heinzickert.com

Send an email
Expert Witness
Forensic Expert
Speaker
Heinz Ickert has 35+ years of experience providing litigation support and forensic accounting services throughout the continental United States. He is a Licensed CPA in Florida and Ohio, and additionally is certified in Financial Forensics, Fraud Examination, and Business Valuation. Mr. Ickert is able to unwind complex financial transactions and complicated subjects and render them comprehensible in nontechnical everyday language for juries and other triers-of-fact. His experience includes complex financial litigation including intellectual property damages, shareholder/partner disputes, breach of contract, and lost profits. Other areas of expertise include fraud detection, CPA malpractice claims, bankruptcy and divorce. Heinz Ickert believes a client is best served by an honest and objective opinion, sound conclusions based on the facts, and evaluations of damages based on computations supported by sound economic principles and accepted methodologies.
Services
Mr. Ickert offers the following services:

- Financial Investigations
Fraud detection
Fraud investigation
Internal corporate investigations
Reconstruction of corporate records
Asset tracing, identification and recovery
Mergers & acquisitions consulting
Due diligence investigations

- Litigation Support
Expert witness testimony
Discovery
Evaluation of opposing expert analysis
Economic damage analysis
Lost profits determination
Intellectual property damages
Business valuations
Domestic relations
Construction claims and project audits
Shareholder disputes
Contract damages
CPA malpractice
Litigation Support Services

Mr. Ickertís experience includes working with both plaintiff and defense counsel as a consultant and/or expert witness. Services to legal counsel include deciphering complex financial transactions and structures, explaining advanced economic and financial concepts, assist with discovery in the preparation of complete interrogatories and requests for documents, suggesting inquiries to be made of opposing parties or opposing experts in deposition or trial and evaluating the merits of a case from a financial and economic standpoint.
Areas of Expertise
Additional Expertise:

IP Damages, Damage Claims.
Consulting Practice
All states.
More Information
Fraud Investigation Expert Witness
Commercial Damages Litigation Support
Intellectual Property Damages Expert Witness
Divorce Accounting Expert Witness
Business Valuation Litigation Support
Heinz E. Ickert Credentials, Expert Witness
Heinz E. Ickert, LLC in the Social Networks

Facebook

LinkedIn
Affiliations
American Institute of Certified Public Accountants
Association of Certified Fraud Examiners
American Society for Industrial Security
Ohio Society of Certified Public Accountants
National Association of Certified Valuators and Analysts
The Academy of Economic and Financial Experts
National Association of Forensic Economics
Series 6, 7, 63 and 65 Securities Licenses
Qualifications
CPA: Certified Public Accountant
Licensed in the States of Ohio and Florida

CFF: Certified in Financial Forensics
American Institute of Certified Public Accountants

CFE: Certified Fraud Examiner
Association of Certified Fraud Examiners

CVA: Certified Valuation Analyst
National Association of Certified Valuators and Analysts
Seminars & Training
Mr. Ickert has made numerous presentations on various topics involving business valuation, fraud detection and deterrence and other accounting and financial issues to a variety of business and professional groups. He has also served as an instructor at the local, state and national level on various technical and practice related issues.
Professional References
Anthony Delligatti, Carlile, Patchen & Murphy, (614) 228-6135
Wallace Neidenthal, Luper, Neidenthal & Logan, (614) 221-7663
David Schaefer, McCarthy, Lebit, Crystal & Liffman, (216) 696-1422
James Wiles, Isaac, Wiles, Burkholder & Teetor, (614) 221-2121
William Wuliger, Wuliger, Fadel & Beyer, (216) 781-7777
Frederick Luper, Luper, Neidenthal & Logan, (614) 221-7663
Education
Bachelor of Science in Business Administration, The Ohio State University