To ensure the best search results please use quotation marks around
multiple keywords such as "cell phone"; "police procedures"; etc.
Construction Claims Consultant & Expert Witness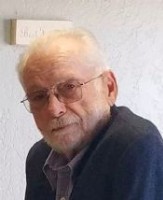 JFW Consulting, LLC
7112 Pan American East Fwy NE
Unit 151
Albuquerque
,
New Mexico
87109

(505) 205-3293

jimwestconsulting.com

Send an email
Expert Witness
Speaker
For over 25 years, James West has served the legal community as a construction expert witness, working primarily for defendant's attorneys. Mr. West is a construction claim professional who performs claim reviews, entitlement determination and damage quantification.
Mr. West' focuses on the defense of construction delay, impact, and change order claims plus expert testimony. He delivers his expertise in a timely manner that you can depend on. Time is valuable, and delay can cost you the case. His concern is to bring clarity to your case and help you win…not milk the clock for a higher fee. He is not a "jack of all trades, master of none", as way too many experts are. He only accepts those assignments where he knows he can do the job, and do it right. An early, preliminary review is the first item of business. If that review deems that Mr. West will be an asset to your team, he will say so. Likewise, if he doesn't feel he will be that asset or can be better than any other expert, he will tell you that too and not accept the assignment. This preliminary review and assessment is done at no cost to you,
There never is any charge for a preliminary review or consultation.
Services
Claims & Disputes

JFW Consulting, LLC assists clients and their legal counsel with analyzing and resolving construction claims. Owners and counsel who realize the potential for construction disputes and conflicts rely on our expertise as construction managers and contractors.
We possess unique skill sets that enable us to prepare and analyze claim issues promoting timely resolution. Clients depend on our specialized knowledge and expertise of construction claims to efficiently and cost effectively produce persuasive position statements for favorable and informed settlements.

We can assist with numerous construction claims services including the following:

• Claims Identification
• Construction Means and Methods
• Risk Evaluation and Quantification
• Unforeseen and Differing Site Conditions
• Damage Assessments
• Change Order Impacts
• Schedule Delay Analysis
• Time Impact Analysis
• Construction Defect Evaluation
• Disruption Assessments
• Productivity Impact Evaluations
• Acceleration Claims
• Wrongful Contract Termination or Suspension
• Assessment of Force Majeure Events
• Architect & Engineer Standards of Care
• Evaluation of Design Professionals - Certificate of Merit
• Claims Mitigation & Avoidance

Construction Management /Troubled Project Turnarounds

JFW Consulting, LLC provides comprehensive construction management consulting services that provide the best results for your project. We possess decades of construction experience and apply this knowledge to the everyday challenges that owners, contractors, engineers, and architects face throughout the construction process.

We provide expert advisory services to our clients to improve management and administrative processes as well as contract administration. From both the job site and the home office, we provide our clients with cost-effective solutions to problems that hinder the success of construction projects.

Depending on your specific project needs and requirements, we can provide the following construction consulting services:

• Evaluation of current project status
• Review of design, including discovery of errors and omissions
• Contract document review and evaluation
• Construction schedule analysis
• Change order analysis and resolution
• Evaluation of current management practices and methods
• Ongoing project oversight
• Review of workplace conditions
• Status of vendors and subcontractors
• Status of material procurement
• Status of payments to contractors and subcontractors
• Recovery schedule development and management to establish proper completion
• Cost-to-complete analysis
• Quality control inspections and recommendations
Litigation Support Services

JFW's distinct edge over other construction claims experts is a result of his expertise and experience in managing more than $2 billion in actual construction projects and programs. His hands-on experience on real-life projects has consistently proven invaluable to clients who ask us for expert advice or when providing after-the-fact analyses of disputes and claims.
Areas of Expertise
Profile
In 2012, after 30+ years in construction project management, James F. West started JFW Consulting, LLC, with the goal of assisting project owners resolve construction issues irrespective of size and complexity.

Over the span of several years, I've come to realize that many so-called claims defense consultants take way too many shortcuts in evaluating entitlement. All too quickly the issue of entitlement is not fully researched. Instead, the consultant all too frequently moves into quantifying damages long before entitlement has been adequately determined.

Entitlement: The claimant's right under the contract or law to the compensation claimed which requires to be established and substantiated in the claim.

In several cases, where that extra time was allocated to the determination of entitlement, the claim fell apart and was withdrawn by the contractor. Frequently in this evaluation phase, it can be determined that the contractor through his own actions contributed to the delay, and cost overruns as outlined in the claim. The doctrine of unclean hands states that "a party seeking equity must come to court with clean hands." It's about basic fairness with a goal of avoiding an inequitable outcome.

JFW Consulting (Jim West) has the extensive hands on experience in the management of construction projects that is unique. This experience renders an early determination of how the defense should proceed.

As an example, when working for counsel that was representing a large midwestern school district it was the entitlement review that caused the project's contractor to withdraw their time and impact claim. In reviewing the daily reports, that were prepared by the project superintendent, a brief comment about bricks stirred my interest. As I dug deeper it became very apparent that the contractor was hiding something. A phone call to the brick supplier yielded some incredibly valuable information. The contractor had failed to place an order for the brick in a timely manner. The entire school building was of brick veneer construction so the ordering and delivery of the brick was clearly on the project's critical path. This delayed order clearly demonstrated concurrent delay that was equal to or greater than the time requested in the claim. When this information was shared with the contractor, they withdrew their claim.
Consulting Practice
All States
More Information
Construction Consulting, Expert Witness
Construction Claims & Disputes Expert Witness
JFW Consulting Clients, Litigation Support
Contact JFW Consulting, LLC
Professional Experience
JFW's distinct edge over other construction claims experts is a result of his expertise and experience in managing more than $2 billion in actual construction projects and programs. His hands-on experience on real-life projects has consistently proven invaluable to clients who ask us for expert advice or when providing after-the-fact analyses of disputes and claims.
In his many years of project experience, both as a construction manager and contractor, he has managed projects ranging from $1 million to over $750 million. He combines knowledge of construction management and what it takes to make projects successful. He also has the knowledge of the legal process, with extensive experience in construction dispute resolution and avoidance, thereby allowing for quick assessment of issues resulting in time and cost savings.
Legal Experience & Services
Claims Defense / Dispute Resoluion

AG Processing, Omaha, NE / Claim Defense
​
Disputed Amount: $24 million
Role: Analyst, Expert witness
Outcome: Negotiated settlement

​St Joseph Medical Center, Stockton, CA / Claim Defense

Disputed Amount: $11 million
Role: Analyst
Outcome: Negotiated settlement

​City of Chandler, Chandler, AZ Utilities / Claim Defense

Disputed Amount: $7 million
Role: Analyst
Outcome: Negotiated settlement

​Pima County Transportation Department, Tucson, AZ / Claims Defense (2)

​Disputed Amount: $32 million
Role: Analyst
Outcome: Negotiated settlement

​City of Vacaville Waste Water Treatment, Vacaville, CA / Claim Defense

​Disputed Amount: $33 million
Role: Analyst, Expert Witness
Outcome: Settlement in arbitration

​City of San Diego Water Department, San Diego, CA / Claim Defense

Disputed Amount: $11 million
Role: Analyst
Outcome: Negotiated settlement

​Anchorage School District, Anchorage, AK / Claim Defense

Disputed Amount: $7 million
Role: Analyst, Negotiator
Outcome: Negotiated settlement​​

​Gonzaga University, Spokane, WA / Claim Defense

Disputed Amount: $11 million
Role: Analyst
Outcome: Negotiated settlement

​University Hospital, Las Vegas, NV / Claim Defense

Disputed Amount: $6 million
Role: Analyst
Outcome: Negotiated settlement

​Orange County GSA, Orange County, CA / Claim Defense

Disputed Amount: $15 million
Role: Analyst
Outcome: Negotiated settlement

​Washington State University Carpenter Hall, Pullman, WA / Claim Defense

Disputed Amount: $5 million
Role: Analyst, Expert witness
Outcome: Negotiated settlement

​Consol Energy Co., Louisville, KY / Claim Defense

Disputed Amount: $24 million
Role: Analyst, Expert witness
Outcome: Settled in litigation

​Lincoln School District, Lincoln, NE / Claim Defense

Disputed Amount: $6 million
Role: Analyst
Outcome: Negotiated settlement

​Glendale Medical Center, Glendale, CA / Claim Defense

Disputed Amount: $11 million
Role: Analyst
Outcome: Negotiated settlement

​Seibu Alaska Ski Resort, Girdwood, AK / Claim Defense

​Disputed Amount: $21 million
Role: Analyst, Negotiator
Outcome: Negotiated settlement
​
​Washington State University, Veterinary Hospital, Pullman, WA / Claim Defense

Disputed Amount: $3 million
Role: Analyst
Outcome: Negotiated settlement
Seminars & Training
"Claims Avoidance for the Project Owner", Alaska AIA
"Claims Avoidance for the Project Owner", West Texas AIA
"Claims Avoidance & Resolution", City of San Diego
Education
BSCE, University of Colorado
MSCE, California State University - Fullerton