Neurology-Pharmacology Expert Witness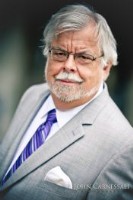 Forensic Medical Associates LLC
8100 Oswego Road
Suite 210
Liverpool
,
New York
13090

(315) 671-0995

(315) 671-1780

www.forensicmedicalassociates.com

Send an email
Expert Witness
Forensic Expert
Speaker
Robert E. Todd, M.D. is a Board Certified Neurologist and Licensed Pharmacist who uses his unique skill set to formulate opinions on complicated subjects and reduce them to concepts that are professionally refined, simply stated and easily understood.
Dr. Todd is an experienced Expert Witness who can provide testimony, record reviews or independent medical evaluations.
Services
Dr. Todd offers the following services:

Neurology Expert Witness
Pharmacy Expert Witness
Neurology Independent Medical Examinations
Workers' Compensation Medication Analysis
Record Reviews
Litigation Support Services

Dr. Todd provides unbiased and impartial expert testimony and litigation support services to both plaintiff and defense attorneys.
Areas of Expertise
Profile
Robert E. Todd, M.D. is both a licensed pharmacist and practicing neurologist. This unique combination of skills enables Dr. Todd to mitigate claims from a pharmaceutical perspective and through peer-to- peer consultation with a prescribing physician.

Additionally, his decades-long experience in private practice and his media savvy makes him a credible expert witness, able to distill complex medical issues for better jury comprehension.
More Information
Neurology-Pharmacology Expert Witness
Workers' Compensation Medication Analysis, Expert Witness
Independent Medical Examinations Legal Consultant
Record Review Expert Witness
Contact Forensic Medical Associates LLC - Expert Witness
Forensic Medical Associates LLC in the Social Networks

LinkedIn
Education
B.S. Pharmacy, Fordham University; M.D., SUNY Health Science Center-Syracuse