Asbestos Document Research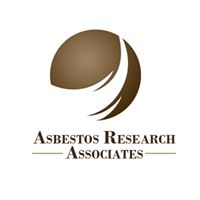 Asbestos Research Associates - Jack Lopez
12624 Orchard Brook Terrace
Potomac
,
Maryland
20854

(240) 432-0038

https://www.asbestosresearchassociates.com/

Send an email
We provide research services to Law Firms that specialize in asbestos liability. We research documentation at the National Archives and other repositories for documentation on U. S. Navy, Maritime Ships and Coast Guard Cutters.
Services
We provide research to assist Law firms in asbestos-related cases. The research is primarily accomplished in documents for the U. S. Navy, the U. S. Maritime Commission (Merchant Ships) and U. S. Coastguard vessels. The research source is primarily at the National Archives II, located in College Park MD.

Asbestos Research Associates of Potomac, Maryland, has more than 10 years of experience providing asbestos exposure research at the national level. We help support attorney cases dealing with asbestos-related issues and illnesses for the military, including U.S. Navy, Maritime Commission, and U.S. Coast Guard. Our team is very thorough and pays close offers attention to detail.
Areas of Expertise
Profile
We are located in close proximity to Archives II, College Park MD. We have been engaged in asbestos document research for over ten years. The President has over thirty years at Vitro Corporation, a U. S. Navy Contractor in Systems Engineering.
Consulting Practice
All fifty states.
Asbestos Research Associates - Jack Lopez in the Social Networks

Facebook

LinkedIn
Legal Experience & Services
None
Publications
None