Pharmaceutical Expert Witness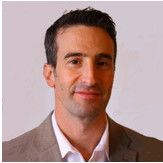 Paul Abato Consulting
35 Forest Street
Providence
,
Rhode Island
02906

(401) 379-9364

paulabatoconsulting.com
Expert Witness
Paul Abato Ph.D provides expert witness services in connection with Hatch-Waxman ANDA patent infringement litigation in the area of pharmaceutical technology.
Most recently, Dr. Abato's services have been retained by Mylan, where he generated expert reports and was deposed for 7 hours by opposing counsel from Pfizer. He was also involved in the pre-trial federal litigation preparation up until Mylan and Pfizer settled.
A Ph. D. Medicinal Chemist with 11 years industrial experience at Paratek Pharmaceuticals in the discovery and development of novel human therapeutics in the areas of anti-infective, anti-inflammatory and neurodegenerative diseases. He contributed to the development of Omadacycline, a new antibiotic, now in phase III clinical trials.
Dr. Abato has been involved in all aspects of drug research and development from formulation development, synthesis/purification, in-vitro, in-vivo (efficacy and pharmacokinetics), dosing routs, and the management of CROs to support pre-clinical testing.
Services
Dr. Abato provides professional consulting and expert witness services in the area of pharmaceutical technology. His expertise includes drug research, formulation, drug development, efficacy, pharmacokinetics, dosing routs, and pre-clinical testing.
Areas of Expertise
Additional Expertise:

Medicinal Chemistry, Formulations, Drug Development, Drug Research, Nutraceutical.
Paul Abato Consulting in the Social Networks

LinkedIn
Education
Brown University Providence RI, 6/01/96 – 2/12/02
Ph. D., Chemistry February 2002, Advisor: Prof. Christopher T. Seto
Thesis Title: The Development of A New Class of Protease Inhibitors and EMDee: A New High - Throughput Enzymatic Method For The Determination of Enantiomeric Excess

Rhode Island College, Providence, RI B.A, 9/01/92 - 5/01/96
Chemistry with a minor in Biology; Awarded Excellence in Organic Chemistry by the American Polymer Society.