Medical Legal Nursing Expert Consultant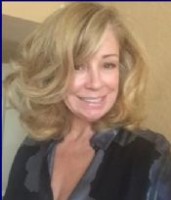 MMG Nurse Consultant
7035 Lancaster Court
Bradenton
,
Florida
34201

(312) 406-1239

Send an email
Expert Witness
Speaker
I currently work as a clinical Instructor and have been a Legal Nurse Consultant/ Expert witness since 2004. My cases include both Plaintiff and Defense, mostly plaintiff work as that is based on how I am contacted.
Services
Defines applicable standards of care for nurses
Reviews medical records, depositions, and applicable literature
Objectively evaluates if the nursing standard of care was met
Educates attorneys on medical facts and issues relating to a case
Prepare written reports regarding standard of care
Provide testimony at depositions and trials​
Areas of Expertise
Profile
Masters prepared RN with more than 20 years of nursing experience in the areas of medical surgical, emergency & trauma.
MMG Nurse Consultant in the Social Networks

LinkedIn
Professional Experience
Masterís prepared nurse with over 25 years progressive clinical and leadership experience in hospital organizations. Responsible for nursing outcomes within regulatory compliance at the State and Federal levels; as well as experience with preparing and participating in Joint Commission hospital licensure surveys. Clinical Instructor.
Licenses
RN active License
Illinois & FL.
Inactive Michigan License
Wisconsin license pending
Affiliations
PROFESSIONAL ORGANIZATIONS

1. ANA (American Nurses Association)
The American Nurses Association (ANA) is the premier organization representing the interests of the nation's 3.6 million registered nurses. ANA advances the nursing profession by fostering high standards of nursing practice.

2. ENA (Emergency Nurses Association)
The Emergency Nurses Association is the global emergency nursing resource and advocate for Safe Practice and Safe Care.

3. NLN (National League for Nursing)
The premier organization for nurse educators.
Qualifications
Seminars & Training
State Mandatory CEUs
Certified Nurse Educator preparation
Publications
PUBLICATIONS

1. (2017). Critical Care. Nursing: Legal implication. Principles & Practice, Legal Nurse Consulting 4th edition currently in review.
2. (2013). Preventing complications in patients receiving opioids. American Nurse Today. December 2013. http://www.americannursetoday.com/Article.aspx?id=11032&fid=10986#
3. (2011). Nursesí Charting May Deter Patient from Filing Lawsuit. ED Legal Letter. June.
4. (2009). Videos, Bells and Whistles; Fall Risk or Injury Prevention? A review of your fall related assessment tools and alarms that may alarm you and keep you in or out of court.†
http://www.rnjournal.com/journal_of_nursing/fall_risk_or_injury_prevention_.htm
5. (2009). Critical Care. Nursing: Legal implication. Principles & Practice, Legal Nurse Consulting 3rd edition. March 2010.
6. (2005). Six Sigma Convert Offers Views on Healthcare Leadership. iSixSigma Healthcare. http://healthcare.isixsigma.com/library/content/c050511a.asp May.
7. (2003). Why you wait. Emergency Department Delays. Pioneer Press. December
8. (2002). Managing Change. Nursing Management Secrets. March.
9. (2002). Point of Care Testing (POC). American Health Consultants, ED Management. Feb. Regular Contributor to American Health Consultants, ED Management, HcPro Case Management
10. (2001). Left without being seen (LWBS) in the ED, its risks and implications. American Health Consultants, ED Management. November.
11. (2001). Managing the Waiting Room, Managers Forum. Journal of Emergency Nursing February 27:1
12. (2001). Nurse Recruitment and Retention. American Health Consultants ED
13. (1999). Identify best practices to improve patient flow in your ED. American Health Consultants ED Management, Feb. 11:2
Professional References
Munday & Nathan, Chicago IL. Tom Nathan (312) 346-5678
Dickler, Kahn, Slowikowski & Zavell, Ltd., Arlington Heights IL. Howard Zavell (847) 593-5595
Schuler, Halvorson, Weisser, Zoeller & Overbeck P.A., Michael Baxter, mbaxter@shw-law.com
Education
MSN Nursing Education, St. Xavier University, Chicago IL
BSN Nursing, Loyola University, Chicago, IL
AD Nursing, Truman College, Chicago, IL
Articles Published by MMG Nurse Consultant
Preventing Complications in Patients Receiving Opioids
Do you know what opioid-naÔve means? What about opioid-tolerant? If you donít know the definitions of these terms, you need to learn themóbecause a patientís history of opioid use (or lack thereof) has important implications for nursing care.
Read Article