Products Liability Expert Witness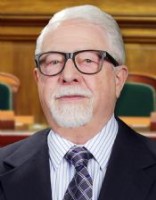 Tom Taormina, CMC, CMQ/OE
The Taormina Group, Inc.
PO Box 1126
Virginia City
,
Nevada
89440

(775) 847-7929

https://www.tomtaormina.com

Send an email
Expert Witness
Forensic Expert
Speaker
With a perspective cultivated from having worked with more than 700 companies, Tom Taormina brings a unique talent for precision problem diagnosis, strategic thinking and effective written and verbal communications skills to his work as a quality consultant and trainer and liability avoidance expert.
In litigation cases regarding alleged product failure, Tom provides a scientific approach to proving appropriate or negligent standard of care. Through discovery, he objectively assesses companies by comparing their business processes, procedures and practices to accepted standards of quality management and industry norms. Instead of causes and origins, he investigates whether the defendant was or was not negligent in placing their products in the stream of commerce, applying international standards in quality and manufacturing.
Services
Tom Taormina is a quality consultant and trainer and liability avoidance expert. He consults and testifies for attorneys in product liability and/or organizational negligence cases.
Areas of Expertise
Additional Expertise:

ISO 9000, Organizational Negligence, Quality Control Engineering.
Profile
Tom Attended the State University of New York at Farmingdale and the University of Houston, majoring in Electrical Engineering. Ford Aerospace and NASA granted him the degree equivalency of Quality Control Engineer in 1969, before it was a recognized university curriculum. He received additional training from Texas A&M, the American Productivity and Quality Center, and Productivity, Inc. in the fields of quality and business management. He is currently a Senior Member of The American Society for Quality and is internationally recognized as a subject matter expert in quality management and ISO 9000.

After leaving NASA, Tom spent ten years working for a number of oil field service companies as quality manager and manufacturing manager, where he turned the lessons learned from winning the space race into practice as a business leader. His last industry assignment was as Director of Training for Schlumberger Anadrill.

In 1991, Tom founded Productivity Resources LLC, and was the Managing Partner. He is a consultant in leadership development, business processes and strategic quality improvement. He has been a facilitator for companies such as Dell Computer, Ford Motor Credit and Burlington Northern Railroad. In 2004, Tom re-branded his business as The Taormina Group, Inc. The Group contains a growing cadre of exceptional subject matter experts in the fields of quality, leadership and business processes. In 2015, the organization adopted the brand of Apollo Business Solutions for consulting and training markets.

Tom has also been a licensed Amateur Radio Operator since 1959 and has been inducted into the CQ Magazine Ham Radio Hall of Fame.

He is a prolific author, having produced numerous books and articles.

In addition to process consulting for industry, Tom consultants and testifies for attorneys in cases of product liability and/or organizational negligence.

Professional Accomplishments:

Co-founder of the Nevada Space Center. Member of the Advisory Board of The Challenger (NASA) Learning Center of Northern Nevada
Co-founder of the Center for Business Excellence (CBE), a non-profit startup that is chartered to bring world-class facilitation and training services to Nevadaís businesses
Past Chair of the Northern Nevada Development Authorityís Business and Professional Services Committee
Co-founder of APEX, the Nevada State Quality Award
Subject Matter Expert to University of Nevada Reno, Morrison University, Truckee Meadows Community College, Western Nevada College and Nevada Industry Excellence in the areas of quality management, business process improvement and leadership development
Former Subject Matter Expert on these same topics to the American Productivity and Quality Center, The University of Houston Center for Advanced Management Practices and Productivity, Inc.
Lead Developer of Dell Computerís Business Management Interactive System (BMIS), collaborator on Dell Computerís Business Process Improvement (BPI) model and co-author of Dellís Supplier Quality Manual
Co-founder of FSIX, the Financial Services International Exchange, a non-profit organization founded to bring world-class quality management programs to banks, security firms and insurance companies
Past Chair, Quality Management Systems Committee, Quality Management Division, American Society for Quality

Call for a complete CV of Tom Taormina.
Consulting Practice
All States
More Information

Tom Taormina Former NASA Quality Control Engineer Organizational Negligence
It WAS Rocket Science Publications by Tom Taormina
Product Failure Analysis Expert Witness Tom Taormina
Attorney Clients Tom Taormina Products Liability Expert Witness
Cases Products Liability, Organizational Negligence Tom Taormina Expert Witness
Tom Taormina, CMC, CMQ/OE in the Social Networks

LinkedIn
Professional Experience
See Product Experience on my website.
Legal Experience & Services
See Case Descriptions on my website.
Publications
Please call for a list of books, articles and videos.