To ensure the best search results please use quotation marks around
multiple keywords such as "cell phone"; "police procedures"; etc.
Psychiatry, Correctional Psychiatry, Nursing Home Psychiatry, Telepsychiatry Expert Witness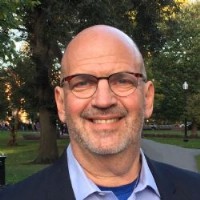 Fred R. Moss, MD
PO Box 22
Ohio
,
Illinois
61349

(916) 671-0007

www.fredmossmd.com/

Send an email
Expert Witness
Forensic Expert
Speaker
Board Certified actively practicing psychiatrist. Northwestern Educated.
Vast experience in disability and file review.
Special interest in telepsychiatry.
25+ years of diverse clinical experience including telepsychiatry, locum tenens, private practice (treated over 20,000 outpatients and admitted over 10,000 patients to hospitals), correctional healthcare (Folsom and Pelican Bay State Prisons) and nursing homes.
Has served as a psychiatric consultant to over 40 nursing homes.
Experienced expert witness case reviewer.
Experienced Independent Medical Examiner.
President and Founder-MasteringTelepsychiatry(online telepsychiatry training for psychiatrists).
Licensed in state of California.
Services
Dr. Moss' specialty focus is on: Nursing Homes, Geriatric Psychiatry, Will contests, competency, deliberate indifference, Prisons, Jails, Addiction, Violence, Tardive dyskinesia, Suicide, telepsychiatry, Overdose, Involuntary hospitalization, Lithium toxicity, Stevens-Johnson syndrome, Wrongful death, Nicotine addiction, Narcotic addiction, post-traumatic stress, and workers' compensation.
Areas of Expertise
Additional Expertise:

Nursing Home Psychiatry; Prison and Jails; Involuntary Hospitalization; Will Contests.
Profile
Dr. Fred Moss has been in the psychiatric field continually for over 35 years, and has had extensive experience in multiple mental health sub-disciplines during that time. He has experienced multiple facets of many different areas, including but not limited to inpatient, outpatient, residential, rehabilitation, orphanages, clinic settings and homelessness. He has taken care of thousands of patients in nearly all age groups and settings, as a primary caretaker, supervisor and as an objective reviewer of his peers. From chronic to acute care and from emergency rooms to nursing homes, he has been part of both outstanding and tragic outcomes throughout his career.

He now hopes to use this experience as a psychiatric malpractice medical expert, well-seasoned in both untoward and intended outcomes. He has an appreciation for how outcomes of care may or may not have been foreseeable or related to the actual interventions provided. He reviews national level cases daily so as to stay on the cutting edge of all treatment modalities.
Consulting Practice
All States
More Information
About Fred R. Moss, MD - Expert Witness
Dr. Fred Moss CV - Litigation Support
Psychiatric Malpractice Expert Witness
Contact Dr. Fred R. Moss, MD - Legal Consultant
Fred R. Moss, MD in the Social Networks

LinkedIn
Professional Experience
 Telepsychiatry- Stanislaus County Behavioral Health Youth and Family, Modesto, CA March 2018 to June 2018

 Telepsychiatry-Lawrence County Health Department Behavioral Health, Lawrenceville, IL, March 2018 to June 2018

 President and Founder-MasteringTelepsychiatry.com (online training for psychiatrists), 2016-Present

 Telepsychiatry- Massac County Mental Health, Metropolis, IL, September 2017 to May 2018

 Telepsychiatry- Choate Mental Health and Development Center, Anna IL December 2017 to May 2018


 Telepsychiatry-child/adolescent outpatient-Aunt Martha's, Olympia Fields, IL, October 2016 to March 2018

 Telepsychiatry-ProMedica-Herrick Medical Center, Tecumseh, MI, September 2015 to June 2016

 Facility Psychiatrist-Folsom State Prison, Sacramento, CA, October 2015 to April 2017

 Facility Psychiatrist-Pelican Bay State Prison, Crescent City, CA, July 2015 to October 2015

 File/Disability Reviews, multiple vendors nationally, 10-30 hours per week

 Expert Witness Case Reviewer, August 2014 to present

 Telepsychiatry, child/adolescent, Wellsprings, Alton, IL, July 2013-July 2014

 Telepsychiatry, adults, Tuscola Behavioral Health, Caro, MI, December 2013-April 2014

 Telepsychiatry, child/adolescent, Hiawatha General Hospital, Sault Saint Marie, MI, April 2013-July 2013

 Attending Psychiatrist, Southwest General Hospital, Geriatric Unit, Cleveland, OH, October 2011-January 2013

 Attending Psychiatrist, Epworth Center, South Bend, IN, September 2010-September 2011

 Private Psychiatric Practice, suburban Cincinnati, OH, 1991-2010. Attending physician at three area hospitals, full-time private practice with two to four employed MH clinicians on staff

 Psychiatric Consultant, greater than 40 nursing homes, Cincinnati, OH area, 1993-2010

 Insurance Reviews, Ohio Bureau of Workers' Compensation, reviews of greater than 5,000 claims, Cincinnati area employers including Fortune 500 companies, 1998-2017

 Insurance Reviews, multiple national level insurance companies and third-party organizations, 1998-2017

 Independent Medical Evaluations, MidWest Exams, Inc., independent medical examiners network, 2006-2010

 Medical Director, Camelot Care Centers, Cincinnati, OH, treatment of indigent children and adolescents, 1999-2001

 Medical Director, Summit Behavioral Health, Cincinnati, OH, crisis response team for adolescents, 1998-2005

 Medical Director, St. Aloysius Orphanage, Cincinnati, OH, 1997-1998
Licenses
Medical License in California.

Board Certified, American Board of Psychiatry and Neurology, 1993

Certified Independent Medical Examiner, American Board of Independent Medical Examiners, 2008.
Education
Bachelor of Science, Biological Sciences, Wayne State University, Detroit, MI, 1979-1983

Doctor of Medicine, Northwestern University Medical School, Chicago, IL, 1984-1988

Internship, General Psychiatry, University of Illinois, Chicago, IL, 1988-1989

Three-Year Residency, General Psychiatry, University of Cincinnati, Cincinnati, OH, 1989-1992

Two-Year Fellowship, Child and Adolescent Psychiatry, University of Cincinnati, Department of Psychiatry and Cincinnati Children's Hospital, 1991-1993