To ensure the best search results please use quotation marks around
multiple keywords such as "cell phone"; "police procedures"; etc.
Pediatric Emergency Medicine Consultants, Nursing and Physician Experts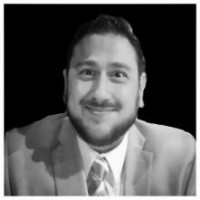 Pediatric Emergency Consultants, LLC
124 E. Palm Lane
Phoenix
,
Arizona
85004

(888) 433-7713

(602) 314-6025

www.pediatricemergencyconsultants.com

Send an email
Expert Witness
Forensic Expert
Speaker
Pediatric Emergency Consultants, LLC provides specialized consultation in the fields of Emergency Medicine, Clinical Pharmacology, and Pediatric Emergency Medicine to hospitals, law offices, and other medical contractors. We are a team of physician and nurse providers with years of expertise and experience. While our passion is for children, we are able to provide consultation services for patients of all ages that have undergone emergency department care. We are available for chart review, expert witness services, education, and more.
Services
Physician and Nursing
-Chart Review
-Expert Witness Services
-Deposition
-Testimony
-Education
Areas of Expertise
Profile
Alexander Toledo, DO, PharmD, FAAEM, FAAP is the CEO and Chief Medical Consultant for Pediatric Emergency Consultants, LLC. He is board certified in Emergency Medicine and Pediatric Emergency Medicine. He is a fellow of the American Academy of Emergency Medicine and a specialty fellow of the American Academy of Pediatrics. Alexander is also a Clinical Assistant Professor of Emergency Medicine and Child Health at the University of Arizona College of Medicine in Phoenix. He is presently the Section Chief for Pediatric Emergency Medicine and Medical Director of the Pediatric Emergency Department for Arizona Children's Center at Maricopa Medical Center. He actively practices both Adult and Pediatric Emergency Medicine. He also holds a Doctor of Pharmacy degree. Dr. Toledo is fluent in Spanish. He is especially interested pediatric pharmacokinetics and forensic pharmacology. Licensed in AZ and TX.

Kristy Wade, RN, BSN, CPEN is the Chief Nursing Consultant for Pediatric Emergency Consultants, LLC. She brings a combined twenty years of nursing experience in the areas of Pediatric Emergency, Pediatric Intensive Care, Neonatal Intensive Care, General Pediatrics, Postpartum/Couplet Care and Women's Surgical. Kristy is credentialed as a Certified Pediatric Emergency Nurse by the Board of Certification of Emergency Nursing (BCEN). She possesses excellent investigative and critical thinking skills. Kristy is currently a Lead Charge Nurse in Pediatric Emergency at a Level One Trauma Center.
Consulting Practice
All States
More Information
Home
Staff
Services
Contact Us
Licenses
Alexander Toledo: AZ and TX
Kristy M. Wade: AZ
Qualifications
Doctor of Osteopathic Medicine
Doctor of Pharmacy
Board Certified in Emergency Medicine (ABEM)
Board Certified in Pediatric Emergency Medicine (ABEM ABP)
Fellow, American Academy of Emergency Medicine
Specialty Fellow, American Academy of Pediatrics
Awards & Honors
Available upon request
Publications
Available upon request
Professional References
Available upon request
Education
See website for CV