Fire/Explosion and Failure Analysis Consulting/Expert Witness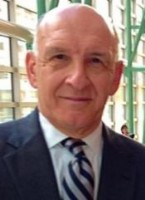 QEI Engineers, Inc.
591 Congress Park Dr.
Dayton
,
Ohio
45459

(937) 438-8635

(937) 438-3020

Send an email
Expert Witness
Forensic Expert
Speaker
QEI Engineers, Inc. specializes in failure analysis and fire/explosion cause & origin for over $250MM in claims, including: construction defects and claims, HVAC, plumbing, geothermal heating/cooling, structural failures, natural gas systems, boilers/pressure vessels and piping, compressed air and gas systems, oxygen systems, carbon monoxide, refinery systems, OSHA industrial/construction safety, industrial equipment, utilities, hazardous chemicals, process heating/cooling systems, chlor-alkali systems, school construction, product liability, private crossing auto/train collisions, trip and fall, codes and standards.
Services
At QEI Engineers, Inc., our services include complete failure analysis and fire/explosion C&O covering a broad range of technical areas including construction, product liability, utilities and transportation.
Areas of Expertise
Consulting Practice
Midwest, South and Eastern US
QEI Engineers, Inc. in the Social Networks

LinkedIn
Licenses
- Registered Professional Engineer - OH, IN, PA, IL, WV, MD, KY, NJ
- LEED Accredited Professional - Building Design and Construction (LEED AP BD+C)
- Certified Fire and Explosion Investigator (CFEI)
Affiliations
National Society of Professional Engineers (NSPE)
American Society of Mechanical Engineers (ASME)
American Society of Heating, Refrigeration and Air Conditioning Engineers (ASHRAE)
American Institute of Chemical Engineers (AIChE)
National Association of Fire Investigators (NAFI)
National Fire Protection Association (NFPA)
American Society of Testing and Materials (ASTM)
National Society of Professional Insurance Investigators (NSPII)
Claims and Litigation Management Alliance (CLM Alliance)
Qualifications
25 Years of forensic engineering and deposition/trial testimony experience.
Professional References
Available upon request.
Education
BSME - Mechanical Engineering - University of Dayton - 1975
MSME - Mechanical Engineering - University of Dayton - 1976