Construction Job Site Safety Expert Witness, Forensic Engineering Services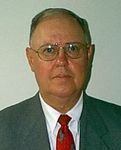 William L. Dunlop
17851 Comstock Road
Wayzata
,
Minnesota
55391

(952) 935-0235

williamdunlop.com

Send an email
Expert Witness
Forensic Expert
William L. Dunlop, a construction safety and forensic engineering expert, has been in the legal support business since 1981. His primary work involves providing expert services involving accidents on construction job sites. The focus typically is to address the application of OSHA and other safety standards to the circumstances of the accident and determine responsibility of the entities involved with construction jobs. (multi-employer worksites)
Services
William L. Dunlop offers forensic safety engineering services for construction accidents; accident causation; application of OSHA and other appropriate safety standards and industry practices; determining responsibilities of various entities on the project; safety research.
Litigation Support Services

William L. Dunlop provides safety engineering consultation to law firms, insurance companies, construction companies and the federal government.
Areas of Expertise
Profile
Forensic Engineering Services
Expert Witness & Consulting Services for Construction Job Site Accidents
Premises and Products Liability Accidents

Typical Cases:
Falls from ladders, scaffolds, working surfaces, structural steel & equip. (+ 300 cases)
Struck By Moving Equipment or Falling Objects (+100 cases)
Rigging and Material Handling (+25 cases)
Crane Operations incl. Tip Over and Power Line Contact (+25 cases)
Excavation and Trench Collapse (+50 cases)
Site Planning and Security Issues (+12 cases)
Premises Liability, mostly fall accidents (+50 cases)

Experience:
30 Yrs Engineering Experience; 800 Forensic Investigations;
100Court Appearances; 60/40 Defendant/Plaintiff
Former Chief Engineer, Corporate Safety Dept., S. J. Groves and Sons Co.
Former Federal OSHA Regional Technical Specialist and Expert Witness
Former OSHA Compliance Officer
Consulting Practice
All States
More Information
William L. Dunlop CV, Expert Witness
Safety News, Legal Consultant
Contact William L. Dunlop, Litigation Support
Professional Experience
1974-1981 Chief Safety Engineer; S. J. Groves & Sons Co., Minneapolis, MN. Managed corporate safety program for this large construction company.

1971-1974 OSHA Compliance Officer and Regional Technical Specialist for Construction; US Department of Labor, Occupational Safety and Health Administration Duties as regional technical specialist for construction included consultation with the Department of Labor attorneys regarding contested actions. Provided expert testimony for OSHA.

1967-1970 Safety Engineer, Liberty Mutual Insurance Company; Chicago, Illinois.
Provided safety inspections and consultation for construction companies working in the Chicago area.
Licenses
Registered Professional Safety Engineer, California Safety #401
National Certification: NAFE Certified Diplomate of Forensic Engineering by Council of Engineering Specialty Boards
Legal Experience & Services
Since 1981, Mr. Dunlop has conducted approximately 800 forensic investigations. He has provided testimony in approximately 100 trials and several hundred depositions.
Affiliations
National Society of Professional Engineers-NSPE; Professional Member
National Academy of Forensic Engineers-NAFE; Charter Member
American Society of Safety Engineers-ASSE; Professional Member
Qualifications
Board Certified Diplomate of Forensic Engineering
Member National Academy of Forensic Engineers
Registered Professional Safety Engineer (CA saf 401)
Defense Research Institute Expert Listing at www.DRI.org
A.M. Best Company Recommendation
Professional References
Jeffrey D. Naffziger (312) 214-5365
John E Varpness (952) 831-5793
Bryan Browning (612) 376-1617
Brett Davis (913) 266-4500
Michael J. Tomsche (612) 520-8615
Ian McIntosh (406) 556-1430
Education
Bachelor of Science in Engineering, North Dakota State University, 1966.