Hotel, Restaurant, Hospitality Industry Consultant and Expert Witness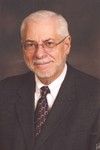 Peter T. Tomaras, Apollo Hotel Consultancy
5 Eton Court
Champaign
,
Illinois
61820

(217) 552-1678

(217) 552-1678

www.thehospitalityexpert.com

Send an email
Expert Witness
Speaker
Peter T. Tomaras launched Apollo Hotel Consultancy in 2004 after a multi-faceted career in hotel and restaurant management, followed by a second career as director of an accredited Hospitality Industry program at a 10,000-student community college, where he taught hotel and restaurant management courses including Hospitality Law. He has also written two novels based on the international hotel industry.
Services
Mr. Tomaras' background uniquely qualifies him as an expert on hospitality operational management. He has decades of experience in hands-on management of hotels, restaurants, and large-capacity clubs featuring entertainment. Following his management career, he directed an accredited hospitality management program at Parkland College, Champaign, IL. He has consulted bankers and other lenders, as well as hotel developers, most recently as lead hotel consultant on a major new hotel and conference center on the campus of the University of Illinois.

The larger segment of his practice is providing litigation support to attorneys with hospitality cases. He places integrity above remuneration and accepts cases he deems ethically feasible. He is well versed in the duty of reasonable care operators must afford both customers and employees.

His particular expertise is hotel and restaurant premises safety and security, and he has provided expert services to attorneys in cases ranging from "assault by bedbugs" to the rape-murder of a hotel manager. He has been retained in numerous assault cases throughout this country and in Canada. These cases included assaults on hotel guests in their rooms, as well as on guests in public rooms and even outside the hotel. He has operated swimming pools and has worked with attorneys in two cases involving drownings in hotel swimming pools.

Fire safety falls within Mr. Tomaras' expertise in security. He has been retained by the defense in a hotel fire case that resulted in a fatality and multiple injuries, as well as a restaurant case involving property loss. He has presented safety and security seminars, including fire safety, to local hotel associations.

His experience in managing a variety of dance and entertainment clubs has enabled Mr. Tomaras to provide expert consultation on cases involving illegal serving of alcohol and inadequate premises oversight that result in unfortunate outcomes. He is trained in prevention of problems leading to dram shop or liquor liability lawsuits.

Nearly all injury cases in hotels and restaurants, including slips and falls, turn on whether the operator has provided a reasonable standard of care in the circumstances.

Mr. Tomaras is also familiar with the broad spectrum of employment law, and can consult on negligent hiring or wrongful termination, as well as on compliance with the increasing compendium of laws on discrimination, including sexual harassment. He is an expert in management of human resources, specifically relative to effective training to minimize service breakdowns.

Mr. Tomaras consults hotel operators on management or franchise [license] contracts; on creation of marketing plans; and on establishing proper formats for operating statements. After analyzing staffing, processes and accounting records, Mr. Tomaras can consult on implementation of essential cost controls.
Litigation Support Services

Assisting plaintiff or defendant counsel, Mr. Tomaras thoroughly researches legal issues and formulates objective opinions on all case aspects. He writes meticulous reports, sometimes cites case precedent, and presents authoritative and confident testimony at deposition or trial.
Areas of Expertise
Profile
Thanks to his background as a researcher and writer, Mr. Tomaras composes thorough, authoritative, literate expert reports. His teaching experience enables him to present confident opinions at deposition and trial. His strength with reports and depositions typically helps persuade opposing counsel to consider settlement.

Mr. Tomaras draws upon a wealth of experience at the ownership/management level with hotels, restaurants, and clubs. His networking and leadership skills propelled him to the presidency of both the Illinois Restaurant Association (3,500 members) and the Illinois Innkeepers Association.

Through his friendship with the president of Hilton Hotels and the executive vice president of Hilton International, Mr. Tomaras arranged to perform behind-the-scenes research with major Hilton Hotels in Chicago and Washington, D.C.; Hilton International hotels in Paris, Athens, and Nicosia (Cyprus); and also hotels in Barcelona. In each hotel, he spent time with every department head and sat in on executive management meetings.

His extensive travel in the United States, Canada, and Europe, along with his varied management experience, provided the foundation for Mr. Tomaras' MBA thesis, "Total Quality Service Management in U.S. Hotels: True Service or Lip Service?", which won first prize in the 1994 Illinois State University Business School's Master Degree Thesis Competition. Five years later, Mr. Tomaras' research paper, "Total Quality Service in Small North American Hotels," was named "best paper" among 154 entries in the Council of Hotel, Restaurant and Institutional Education international competition, and was later published. In 2012 he published a novel, Resistors, featuring an international hotel security expert.
Consulting Practice
All States; Canada; has worked cases in Mexico and Egypt.
More Information
Hotel Consultancy, Expert Witness
Hospitality Management Litigation Support
About Peter T. Tomaras, Expert Witness
Apollo Hotel Consultancy Professional References, Expert Witness
Peter T. Tomaras Credentials, Legal Consultant
Peter T. Tomaras, Apollo Hotel Consultancy in the Social Networks

Twitter

LinkedIn
Legal Experience & Services
Mr. Tomaras has testified in numerous depositions and at trial.
Affiliations
Illinois Restaurant Association — Past President
Illinois Hotel & Lodging Association — Past President
American Hotel & Lodging Association (AH&LA)
Champaign-Urbana Hotel & Lodging Association — Founder, Past President
Qualifications
Certified Hotel Administrator (CHA) — Educational Institute of AH&LA
Food Management Professional (FMP) — Educational Institute, National Restaurant Association
Master of Business Administration -- Illinois State University
Awards & Honors
NISOD Teaching Excellence Awards (1990, 1998)
Who's Who in Illinois Innkeepers
Outstanding MBA Student for Academic and Professional Achievement
Seminars & Training
National Restaurant Association: Applied Food Service Sanitation
Training for Intervention Procedures by Servers of Alcohol [TIPS]
Publications
Scholarly: Praxis: The Journal of Applied Hospitality Management
"Total Quality Service in Small North American Hotels: an Attainable Goal"
[Note: this article was awarded "Best Paper" in the CHRIE (Council on Hotel, Restaurant, and Institution Education) 1999 international hospitality paper contest, and was presented by the author at that year's CHRIE Convention.]

Industry: Hotel & Motel Management, June 16, 2008
Guest column on non-traditional staffing of hotel front desk.

TRIAL Magazine, October, 2008:
Lead article, in collaboration with attorney, on optimizing the expert-attorney relationship.

Fiction: Resistors, a novel based on the international hotel security industry
Professional References
Attorneys:

Marc Ansel, Esq.
Ansel & Small, Ltd.
Telephone: (217) 359-0200
41 East University Avenue
Champaign, IL 61820

Gary S. Nitsche, P.A.
Weik, Nitsche & Dougherty
Tel. 302-655-4040
1300 North Grant Avenue, Ste 101
Wilmington, DE 19806

Connie O'Neill Of Counsel
Cassiday Schade LLP
Telephone: 312-444-1875
20 N. Wacker Drive Ste 1000
Chicago, IL 60606

James J. Bigoness
Clausen, Miller P.C.
Telephone: 312-606-7448
10 S. LaSalle Street
Chicago, IL 60603

Michelle B. O'Neal
The Hershewe Law Firm, P.C.
877-782-3790
431 S. Virginia
Joplin, MO 64801-2324
moneal@h-law.com

Michael Klenov
Korein Tillery, LLC
505 North 7th Street, Suite 3600
St. Louis, MO 63101
Office: 314-241-4844
mklenov@koreintillery.com

Laurel Stevenson, Esq.
Lathrop & Gage LLP
910 E. St. Louis Street, Suite 100
Springfield, MO 65806
lstevenson@lathropgage.com
417-877-5917 (direct)
417-886-9126 (fax)


Developers:

Thomas Harrington, Jr.
Devonshire Realty
211 W. Springfield, 11th Floor
Champaign, IL 61820

Peter B. Fox, Chairman
Fox Development Corporation
Telephone: (217) 351-1430 extension 15
1909 Fox Drive
Champaign, IL 61820
Education
B.A. in Economics, University of Illinois – 1957
MBA, Illinois State University – 1994