Certified Industrial Hygienist and OSHA Expert Witness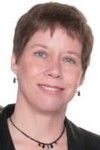 Michelle A. Copeland, CIH - Occupational Safety Resource Inc.
14900 Interurban Avenue South
Suite 271-B
Seattle
,
Washington
98168

(877) 276-5702

www.CIHSafety.com

Send an email
Expert Witness
Speaker
Occupational Safety Resource Inc. brings value-based services to our clients that are efficient and cost-effective within the framework of your overall organization and its goals. We believe that safety management, to be most effective, must be approached as a comprehensive business process. The best programs are carefully planned and consistently implemented, using essentially a total quality approach. We work collaboratively with you so that you are able to achieve the most benefit from your overall safety resources and increase the effectiveness of your workplace safety and health program.
Services
Examples of consultative and training-related services provided by Michelle Copeland and Occupational Safety Resource Inc.:

- Safety Programs
The core of any safety effort is the Safety Program and/or Site-Specific Health and Safety Program (HASP). To be effective, these programs must be compatible with the goals and operation of the organization, clearly designed and communicated, and consistently implemented.

- Workplace Assessments
Audits and program reviews are a critical, and too often overlooked, aspect of any effective management program. They are the key to accurately determining actual needs and identifying the gaps or weaknesses in a Health and Safety Program.

- Exposure Assessment and Control
Industrial hygiene monitoring is the primary tool in determining employee exposures to chemicals, noise, heat, radiation, and other workplace hazards. Accurate exposure determination enables implementation of controls that are reasonable and effective.

- Multi-employer Worksites
On multi-employer worksites, it is critical that each party understand and appropriately perform their responsibilities in relation to workplace health and safety. We work with employers to meet their requirements under OSHA's multi-employer worksite policy as Controlling Employer, Creating Employer, Exposing Employer and Correcting Employer.

- Crisis Management
In a crisis, your Emergency Response and Crisis Management Programs need to be effective. That's the bottom line. You must have the necessary procedures and equipment in place prior to an emergency or crisis, and your people must respond quickly, appropriately, and as a coherent team. Our specialty is realistic adrenaline-state participative drills and exercises.

- Behavioral Safety
The best Behavioral Safety Program need not be a huge investment of time and money. Behavioral Safety works best when integrated into the culture of the company one small step at a time, emphasizing and building upon success at each step. In this way, it becomes an effective and lasting platform for change.

- Confined Space Entry
After decades of emphasis by OSHA (the Occupational Safety and Health Administration) on preventing confined space fatalities, approximately 100 US workers still die each year in confined space accidents, often in rescue attempts. We work with employers to make sure their Confined Space Entry Program is complete and effective in preventing these types of costly and traumatic incidents.

- Hazard Communication
Hazard Communication is the most-cited OSHA standard. We help our clients establish a program that complies with OSHA and also enables their employees to make wise decisions when working with chemicals.

- Task-Specific Training
Customized task-specific training that incorporates safety and quality into the correct performance of the job can be one of the most powerful tools in an effective Safety Program, and can improve the bottom line in regard to both quality and production.

Other topics:

Asbestos, lead and mold
Hexavalent chromium, mercury and benzene
Respiratory protection
Fire safety
Lockout/tagout
Hearing conservation
Personal protective equipment (PPE)
Fall protection
Ergonomics
Workplace violence prevention
Machine guarding
Electrical safety
Radiation safety
Bloodborne pathogens
Powered industrial trucks
Welding and burning
Workplace accommodation, where workplace safety/health issues are involved
Emergency response
Litigation Support Services

Michelle A. Copeland, President of Occupational Safety Resource Inc., is a practicing Certified Industrial Hygienist (CIH) with 34 years of experience in occupational safety and health.

Ms. Copeland and her associates perform a variety of safety and industrial hygiene assessments and evaluations on behalf of trial attorneys throughout the United States. She serves as both consulting expert and testifying expert witness at the trial of complex occupational safety and health matters.

Ms. Copeland has provided litigation services, as both consulting and testifying expert witness, to both defense and plaintiff's counsel throughout the US, as well as to OSHA directly. She has testified on several occasions before a jury.
Areas of Expertise
Profile
Michelle Copeland, CIH, is a Certified Industrial Hygienist (CIH) and the President of Occupational Safety Resource Inc., in Seattle, Washington. She has a Bachelor of Science degree from the University of Washington (1977) and has worked actively in the field of occupational safety and health for approximately 34 years.

Throughout her career, her focus has been on assisting employers to understand and comply with OSHA and other applicable safety and health regulations and best practices, as well as to solve safety and health-related challenges.

Ms. Copeland has worked in many different industries, including general industry, construction, maritime, oil and gas, mining, and public service. She has provided services to both private and governmental clients. Her construction-related experience has often involved complex multi-employer worksites.

Her services to employers have included safety and health program design and implementation, training, accident and exposure investigation, auditing, and general consultation and advice. She has also worked with a partner to provide workplace body mechanics training, the focus of this training being on safe pushing, pulling and lifting during the performance of heavy and/or repetitive tasks. She has assisted employers to make ergonomic improvements to their workplaces and has provided training in safe biomechanics. She has assisted with the implementation of programs related to behavioral safety and crisis management and has presented seminars on topics that have included task-specific training and crisis management preparation and drills, as well as topic-specific training such as (but not limited to) confined space entry, fall protection, and electrical safety.

During her time working for Kaiser Aluminum as Staff Safety Coordinator, the plant achieved substantial reductions in reportable injuries, while improving production and quality. A significant aspect of these improvements was the development and implementation of a detailed and integrated approach to task-specific standards and training, in which Ms. Copeland played a central role.
Ms. Copeland has performed a variety of safety and industrial hygiene assessments and evaluations on behalf of trial attorneys. She has served as both consulting expert and testifying expert witness at the trial of complex occupational safety and health matters.
Over a period of 34 years, Ms. Copeland has worked in a wide variety of industries, including:

• Manufacturing and fabrication
• Construction, including complex, multi-employer worksites
• Secure governmental facilities including dams and aircraft control operations
• Wood products, pulp and paper
• Primary metals, foundries, smelters
• Aircraft painting and repair
• Mining
• Oil and gas
• Long shoring
• Environmental remediation
• Public schools and other public facilities
• Electronics
• Transportation
• Facilities management
Consulting Practice
All States. Have also worked internationally in Mexico, Canada, and India.
More Information
Certified Industrial Hygienist, Litigation Support
Safety Training Resource, Litigation Support
Workplace Safety Consulting Services, Expert Witness
Contact Occupational Safety Resource Inc. - Expert Witness
About Occupational Safety Resource Inc. - Legal Consultant
Professional Experience
In 1978, Ms. Copeland became Regional Industrial Hygienist for Scott Paper Co. in Everett, WA. She was in that position for 2 years. During that time, she designed and implemented the initial formal regional programs for asbestos exposure management, permit-required confined space entry, and medical surveillance. She was involved in implementation of a number of other key programs and initiatives related to workplace safety/health, and worked closely with contractors and subcontractors working on the site.

In 1997, she began as Staff Safety Coordinator for Kaiser Aluminum, in Tacoma, WA. She worked in that position for approximately 4 years. Her responsibilities in that position included long-term strategic safety planning, safety program and training development and implementation, safety auditing, coaching and counseling, accident investigation, data analysis and presentation, and interface and coordination with plant supervision and employees, as well as outside contract personnel and supervision.

During the remainder of her career, she has worked in various capacities as a consultant in occupational safety/health, first for the State of Washington's state-supported consulting program and since with several small consulting firms. She has worked closely with OSHA and MSHA standards and regulators. She is familiar with other standards and regulatory bodies with responsibility for occupational safety/health. She has been self-employed since 1999.
Licenses
Certified Industrial Hygienist, American Board of Industrial Hygiene (original certification 1986)
Legal Experience & Services
Michelle Copeland, CIH, has testified in both civil and criminal cases, related to (but not limited to) the following issues:

• OSHA Compliance and Worker Training
• Work-Related Personal Injury or Illness
• Workplace Exposure to Chemicals, Mold and Noise
• Multi-Employer Worksites
• Product Liability
• Construction Safety
• Worker's Compensation
• Workplace Accommodations
• Workplace Emergency Medical Response
• Product Liability
• Mobile Equipment and Powered Industrial Trucks
• Confined Space Entry
• Ladder Safety
• Fall Protection
• Slips, Trips and Falls
• Ergonomic Safety
• Fire and Explosion
• Electrical Safety
Affiliations
American Board of Industrial Hygiene
American Industrial Hygiene Association
Qualifications
· Certified Industrial Hygienist
· Expert in management of occupational safety and health for the prevention of injuries
· Expert in OSHA and MSHA requirements and compliance
· Expert in Occupational Safety and Health program and training development and implementation
· Expert in construction safety, including the requirements of multi-employer worksites
Seminars & Training
In addition to employee training in the full range of OSHA-required and related training topics, examples of seminar topics have included (but are not limited to):

Crisis Management and Crisis Communications, including Participative Drills
Total Quality Approach to Process Safety Management
Behavioral Safety
Participative Body Mechanics Training
Effective Safety Auditing
Task-Specific Safety Training
Professional References
Testimony history and professional references available upon request.
Articles Published by Michelle A. Copeland, CIH - Occupational Safety Resource Inc.
Confined Space Awareness
Michelle Copeland, Occupational Safety Resource Inc., March 12, 2013
Read Article