Legal Nurse Consultant, Litigation Support, and Expert Witness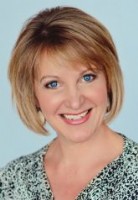 Karen Jarboe, BSN, RN, CEN, CCRN, CPC
346 Hollow Road
Stewartstown
,
Pennsylvania
17363

(717) 993-6872

Send an email
Expert Witness
Speaker
Karen Jarboe, RN, CEN, CCRN is a legal nurse consultant specializing in med/surg/telemetry, coding and auditing who offers consulting services in cases involving medical malpractice, personal injury, workers compensation, product liability, audits and denials or any case involving health care. With clinical experience since 1996 and 35 years legal experience, she offers assistance in all aspects related to litigation and or billing/auditing. She also works closely with Risk Management to identify medical record tampering. Consulting is available with a quick turnaround time for approaching deadlines at no extra charge.
Services
Karen Jarboe provides the following services:

- Screen cases for merit
- Define applicable standards of care, deviations from and adherence to
- Organize and tab medical records
- Summarize medical records
- Prepare chronology of events
- Review and analyze expert witness reports
- Interview clients, witnesses and experts
- Review and summarize depositions
- Provide brief or comprehensive written or telephone reports
- Assist with discovery
- Testify at depositions / trial
- Certified professional coder - medical billing and auditing
Areas of Expertise
Profile
Karen Jarboe has been a nurse since 1996 now specializing in med/surg/telemetry. Her background is critical care, ER and med/surg nursing. In addition, she has 35 years' legal experience including medical malpractice, personal injury, coding, billing and auditing. She has served on numerous quality and clinical practice committees of a large university teaching hospital. She offers services for both plaintiff and defense.
Consulting Practice
All States
Professional Experience
Adult emergency room
Adult intensive care / critical care
Med/surg/telemetry
Home health care
Clinical Education Committee
Hospital Ethics Committee
Clinical Information Council
Certified professional coder - auditing and billing
Licenses
Maryland Board of Nursing
Pennsylvania Board of Nursing
Affiliations
American Association of Critical Care Nurses
Emergency Nurses Association
American Association of Professional Coders
National Patient Safety Foundation
Maryland Board of Nursing
Pennsylvania Board of Nursing
Qualifications
BSN
CCRN - Certified Critical Care Nurse
CEN - Certified Emergency Nurse
CPC - Certified Professional Coder
Seminars & Training
Speaker - Maryland Stroke Alliance - Annapolis, Maryland 2009