Construction, Building, Engineering & Concrete Construction Expert Witness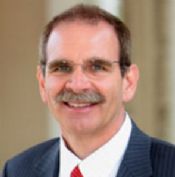 L. Fredrick (Fred) Nolta - Nolta Consulting
6115 Syracuse Lane
San Diego
,
California
92122

(858) 232-9299

(858) 546-9003

www.noltaconsulting.com

Send an email
Expert Witness
Forensic Expert
Speaker
L. Fredrick (Fred) Nolta offers construction forensic services regarding all aspects of Engineering/Building General Contracting and Concrete Subcontracting. Expertise includes standard of care, cost, schedule, defect, contract, accident, injury and employment. 35 years+ continuous construction experience from Field Engineer to Estimator, Superintendent, Project Manager, Project Executive, Group Manager and Principal. Product experience in commercial, light industrial, high-rise, site development, mixed use, health care, multi-family residential, hospitality, education, gaming and military.
Services
Nolta Consulting offers the following services:

• Construction Forensic Investigation, Analysis, Opinion, and Testimony (Expert Witness) regarding all aspects of Engineering/Building General Contracting and Concrete Subcontracting. Areas of Services include Standard of Care, Cost, Schedule, Defect, Contract, Accident, Injury and Employment.

• Claim Preparation and Processing assisting Property Owners/Managers, Attorneys and Insurance Claims Investigators.

• Property Development and Renovations Consulting and Support including Design Development, Budgeting, Scheduling, Permitting, Procurement and Construction. Construction Management Services (Owner's Representative) assisting Developers, Property Owners, HOAs and Property Managers.

• General Contracting and Subcontracting Consulting and Support Services.
Litigation Support Services

Nolta Consulting provides expert testimony and litigation support services for plaintiffs and defendants.
Areas of Expertise
Additional Expertise:

High-Rise Construction, Native American Sales Tax Mitigation Processes.
Profile
Fred has over 35 years of experience in the Construction Industry. A graduate Construction Engineer from Arizona State University who worked in General Contracting progressing from Field Engineer to Project Engineer, Estimator, Superintendent, Project Manager, Senior Project Manager, Project Executive and Group Manager. Previously employed by Sundt Corporation, Pinner Construction, Nielsen Construction/Nielsen Dillingham Builders, and Roel Construction.

Experienced in public/private development, general contracting, self-performed concrete, multiple types of contract delivery methods, design build, OSHPD, prevailing wage, Owner Controlled Insurance Programs (OCIP), insurance claims, building defect investigation/repairs, claims analysts, and Native American sales tax mitigation processes.

Project type experience includes commercial, light industrial, parking structures, site development, mixed use, health care, multi-family high-rise, entertainment, education, gaming, military, waste water treatment, power generation, and others.
Consulting Practice
Planet Earth
More Information
Fred Nolta's Construction Experience, Expert Witness
Construction Management Litigation Support
Article by Fred Nolta, Nolta Consulting - Forensic Consultant
Construction Expert Witness
Forensic Construction Services
Contact Nolta Consulting, Expert Witness
L. Fredrick (Fred) Nolta - Nolta Consulting in the Social Networks

LinkedIn
Professional Experience
See www.NoltaConsulting.com for panorama of project photos.
Licenses
• California State Contractor's License, "A" Engineering, "B" General Building, and "C-8" Concrete classifications, number 931021.

• Certified Construction Quality Management for Contractors (CQM) by US Army Corps of Engineers (USACE) and Naval Facilities Command (NAVFAC).
Affiliations
• Forensic Expert Witness Association (FEWA)

• San Diego County Bar Association (SDCBA)

• Consumer Attorneys of San Diego (CASD)
Education
Bachelor of Science Degree (BS) Construction Engineering, College of Engineering & Applied Sciences, Arizona State University, 1977.