Software Expert Witness and Litigation Support in Intellectual Property Cases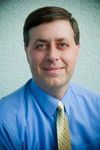 Evan H. Dygert, GSE, CISSP, CCE
364 Twelve Oaks Drive
Winter Springs
,
Florida
32708

(407) 739-8194

Send an email
Expert Witness
Speaker
Evan H. Dygert provides expert consulting/expert witness services in intellectual property cases, software development service and data recovery/computer forensic services.
Services
Mr. Evan Dygert's specialties include:

• Expert witness
• Expert consultant
• Software analysis
• Software review
• Code review
• Computer forensics
• Computer security
• Litigation services
• Software patents
• Software development for publishing, ESOPs, and insurance companies
• Multilingual software development
• DMCA
Litigation Support Services

Dygert Consulting, Inc. has 6 years of experience providing litigation services and computer forensics services in intellectual property cases involving software (patents, copyrights, trademarks, trade secrets).
Areas of Expertise
Profile
Evan Dygert is a consultant (Dygert Consulting, Inc.) with over 30 years of experience in software development in areas including compilers, databases, finance, insurance, computer networking and security, and software security. He is experienced in many computer languages including Java, Pascal, C/C++, assembly language, and Python. Since 2005, Evan has also performed digital forensics, computer security and expert witness work. Evan has written expert reports, affidavits, and declarations and testified in multiple depositions, a federal hearing, and a trial. Evan has presented at BSides Orlando, SANS@Night, and the National Cyber Crime Conference (NCCC). He has earned 14 GIAC certifications, including the prestigious GSE. In addition, he holds the CISSP, CCE, and CEHv8 certifications.

Evan enjoys teaching others about security and teaches 4 SANS Institute courses, including SEC503:Intrusion Detection In-Depth, SEC504: Hacker Tools, Techniques, Exploits, and Incident Handling, FOR508: Advanced Digital Forensics, Incident Response, and Threat Hunting, and FOR610: Reverse-Engineering Malware: Malware Analysis Tools and Techniques. He has also mentored high school CyberPatriot teams for the last four years and his teams have competed in the CyberPatriot National Finals for the last three years in a row. Evan earned a B.S. in Computer Science from Brigham Young University, an MBA from Rollins College, and has completed the coursework for a Ph.D. in Computer Information Systems and will earn his Ph.D. upon completion of the dissertation.
Consulting Practice
All States
Evan H. Dygert, GSE, CISSP, CCE in the Social Networks

LinkedIn
Professional Experience
Expert Consultant
Kinne IP Group
Computer forensics

Consultant
NR Electronics LLC
Improve wireless and website security.

Facilitator for SEC 558 Network Forensics
SANS 2011

Expert Consultant
Anania Bandklayder Baumgarten & Torricella
Expert consulting services for trademark infringement case.

Expert Consultant
Procopio, Cory, Hargreaves & Savitch LLP

Expert Consultant
Howrey LLP

Expert Consultant
Simon Passanante, P.C.

Consultant
Thomas Publishing
CDROM and web applications for multilingual directories of industrial companies

Consultant
Thomcomp Inc

Software Consultant
North American Benefits Company
Developed a series of software programs related to insurance.

Software Consultant
Justballs, Inc.

Software Consultant
Cognetics Corporation

Software Consultant
Nielsen Marketing Research
Developed custom computer language for marketing applications.

Software Consultant
Mobil Oil
Developed a variety of oil refinery related software applications.

Software Developer
Educational Testing Service
Network administration. Developed computer based testing support and delivery software.

Software Developer
Applied Data Research
Wrote compiler software for a 4th Generation programming/database language.

Software Developer
Brigham Young University
Developed a variety of financial and university support software systems. Wrote security software to create a single logon facility for IBM CICS applications.
Affiliations
ACM Members
Alumni and Friends of BYU Computer Science
CCE
Certified Information Systems Security Professionals (CISSP)
Consortium of Digital Forensic Specialists
Crummer Alumni Association
GIAC Assessing Wireless Networks (GAWN)
GIAC Certified Forensic Analyst
GIAC Certified Incident Handler (GCIH)
GIAC Certified Intrusion Analyst (GCIA)
GIAC Certified Penetration Testers (GPEN)
GIAC Certified Windows Security Administrator (GCWN)
GIAC Security Expert (GSE)
ISSA - Central Florida Chapter
OWASP Orlando
Red Hat Certified Engineers (RHCE)
SANS Cyber Guardians
Awards & Honors
SANS Cyber Guardian (Blue and Red Teams)
Winner of Rollins College 2006 Venture Plan Competition
Member of Beta Gamma Sigma
Eagle Scout
Education
Rollins College - Crummer Graduate School of Business
MBA, Business
2004 – 2006
Graduated #1 in my class. Took 1st place in the Venture Plan competition.

Brigham Young University
B.S., Computer Science
1981 – 1987
Completed B.S. in 1985. Completed an additional 5 graduate level courses in Computer Science.