Security Consultant, Community Policing Expert Witness
Eagles Eye Consultants, LLC - Ron Conlin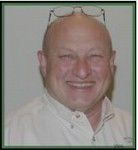 10121 Evergreen Way
Suite 302
Everett, Washington 98204
USA
Tel: (206) 497-1846, Fax: (888) 206-4369

Website:
www.Eagleseyeconsultants.com

Email:
Send an email
Expert Witness - Litigation Support - Speaker
Eagles Eye Consultants, LLC, led by Mr. Ron Conlin, provides litigation support services on issues related to safer work place environment, LP services, and partnerships.
Services
Eagles Eye Consultants, LLC's services include: Evaluating business weaknesses regarding security and safety and preventing losses; Consulting Expert Witness Services primarily surrounding inadequate security and premise liability issues; Community Policing and private/public sector partnerships; Assisting in developing or guiding company endeavors to control losses increase their profitability by reducing shrinkage, margin loss and operating expenses; Utilizing CPTED (Crime Prevention through environment design) principles to assist in designing structure or landscape in a manner that deters criminal activity.
Litigation Support Services

Mr. Ron Conlin provides expert testimony and litigation support services for plaintiff and defense attorneys primarily for Premise Liability and Inadequate Security cases.
Areas of Expertise
Licenses
CFE & CPP
Affiliations
Crime Stoppers of Puget Sound
Crime Stoppers Association of Washington
Crime Stoppers USA
Crime Stoppers International
FBI Citizens Academy Alumni
ASIS International
Washington State Crime Prevention Association
Fraternal Order of Police
Association of Certified Fraud Examiners
Consulting Practice
National & International
More Information
Security Expert Witness
Services Offered by Ron Conlin, Expert Witness
Contact Eagles Eye Consultants, LLC - Litigation Support