Construction & Engineering Expert Witness
Alvia Services Inc. - Steven P. Viani, PE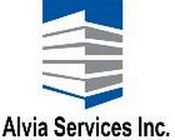 6541 Via Sereno
Rancho Murieta, California 95683
USA
Tel: (916) 952-8503, Fax: (916) 354-8840

Website:
www.alviaservicesinc.com

Email:
Send an email
Expert Witness - Forensic Expert - Litigation Support - Speaker
Steven P. Viani, P.E. has over 35 years engineering and construction experience involving hazardous waste site remediation, geotechnical construction, earth retention, foundation construction, earthwork, waste treatment technology and civil construction. Projects have included Superfund Sites, slope failures, buildings, waste water treatment plants, slurry walls, soil mixing, jet grouting, other hazardous waste sites, tunnels, bridges, offices, and military construction. Experienced in construction disputes involving above. Expert testimony, litigation support and scheduling.
Services
Steven P. Viani, P.E. provides services in the following areas: Waste Treatment, Construction Disputes, Hazardous Waste Engineering and Construction, Earth Retention Engineering and Construction, Geotechnical and Foundation Engineering and Construction.
Litigation Support Services

Steven P. Viani, P.E. provides expert testimony, litigation support and scheduling for construction disputes.
Areas of Expertise
Profile
Over the past 35 years, has held senior level positions in construction, consulting and governmental entities. Have managed, directed or performed projects ranging from $3000 Phase 1 Preliminary Site Assessments to $20 Million site remediations, including many large and significant environmental and geotechnical construction projects as a direct hire contractor. Have 15 plus years experience in managing business units or departments with total P+L responsibility and staff management up to 35 people. Have developed various submittals including Storm Water Pollution Prevention Plans, Work Plans, Safety Plans, Erosion Control Plans as well as technical submittals. Has worked nationwide and internationally in Asia and Europe and is a registered Civil Engineer in 3 states and a licensed building and engineering contractor.
Licenses
Registered Civil Engineer in California, Arizona and Washington
Licensed contractor in California
Professional Experience
Employment History:

(1977-1982) State Water Resources Control Board (2-year assignment with Army Corps of Engineers) - Senior Engineer
(1982-1984) Kellogg Corporation-Senior Engineer
(1984-1987) Department of Health Services-Senior Engineer
(1987-1990) Roy F. Weston, Inc.-Project Director
(1990-1994) Canonie Environmental Services, Inc.-Western Regional Manager
(1994-1998) Geo Con Inc.-Western Regional Manager
(1998-1999) Layne-Christensen Co.-Western Regional Manager
(1999-2001) BCN Company-Vice President of Operations
(2001-2003) Donald B. Murphy Contractors Inc.-Regional Manager
(2003-present) Alvia Services Inc.-President
Legal Experience & Services
- Provided dispute resolution technical services to 2 multi million dollar environmental disputes between a remedial design/build company and a multi-national owner
Provided expert services to insurance group for major shoring failure in San Francisco to determine cause and cost to repair.
- Provided contract review and claims support for water reservoir project in Honolulu, HI affected by delays, changes and differing site conditions.
- Provided contract review and cost to complete for a 900 unit military family housing project in Honolulu, HI with numerous changes that required renegotiation of unit prices, payment for acceleration and additional time related overhead.
- Successfully negotiated a $ 6 million termination for convenience claim for a Superfund site. Developed an estimate of contractor costs and negotiated a fair and reasonable settlement while representing a state government entity. Project required negotiation of an acceleration claim for previous contractor and expert testimony at various court proceedings
- Prepared and negotiated a changed site conditions, acceleration, directed change, constructive change and defective and deficient contract document change order with the US Army Corps of Engineers for a slurry wall project.
- Expert testimony for construction of a parking garage in SF, CA.
- Developed and negotiated large change orders for quantity increases and changes for design/build environmental remediation projects.
Affiliations
American Society of Civil Engineers
Qualifications
BS Civil Engineering, CSU, Sacramento 1977
Graduate Courses, CSU, Sacramento
Industrial Management Classes, American River College
Awards & Honors
Frequent guest speaker
Seminars & Training
Over the last 35 years, he has taken classes in scheduling, project management, hazardous waste remediation, safety, shoring, media training and many other classes.
Professional References
Chris Ryan, (412) 825-5164
Cecil Gore, (707) 529-9706
Mark Williams, (925) 227-9200
Jack Chicca, (626) 351-4664
George Vogt, (916) 960-1000
Education
BS Civil Engineering, CSU, Sacramento 1977
Graduate Courses in Geotechnical Engineering, CSU, Sacramento, 1986
Consulting Practice
All States
More Information
Alvia Services Inc. Engineering Services, Expert Witness
Alvia Services Inc. Forensic Engineering Services
Alvia Services Inc. Personnel, Forensic Services
Alvia Services Inc. Projects, Litigation Support
Contact Steve Viani, Expert Witness