Board Certified Radiologist - Expert Witness
William Wall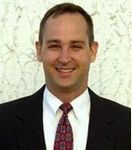 20235 North Cave Road
#104-213
Phoenix, Arizona 85024
USA
Tel: (480) 262-0315

Website:
www.radiologymedicalexperts.com

Email:
Send an email
Expert Witness - Litigation Support - Speaker
W. Joseph Wall, M.D. is Board Certified Radiologist, fellowship trained. General diagnostic imaging practice and also specializing in athletes/sports injuries and military service personnel. Former athlete and former U.S. military physician.
Services
W. Joseph Wall, M.D. provides review of X-rays, as well as medical file review and expert testimony, for both plaintiff and defense, in personal injury and medical malpractice.
Litigation Support Services

Dr. Joe Wall provides unbiased and impartial expert testimony and litigation support services for both plaintiff and defense attorneys.
Areas of Expertise
Licenses
Board Certified, American Board of Radiology, 2000
Pennsylvania Medical License, 1999-present (Inactive)
California Medical License, 1995-present (Active)
Alabama Medical License, 2004-present (Inactive)
Colorado Medical License, 2005-present (Inactive)
North Carolina Medical License, 2005-present (Inactive)
Florida Medical License, 2005-present (Inactive)
Arizona Medical License, 2006-present (Active)
Affiliations
Society of Skeletal Radiology
American College of Radiology
American Roentgen Ray Society
Radiological Society of North America
Awards & Honors
Major, Active Duty U. S. Army. Honorable discharge
Meritorious Service Medal
Overseas Service Ribbon
Two Army Commendation Medals
Army Service Ribbon
National Defense Service Medal
Three-year soccer UAB scholarship player, U Alabama Birmingham
Menís UAB Assistant Soccer Team Coach, U Alabama Birmingham
Gene Bartow Scholarship, U Alabama Birmingham
Numerous awards, Dept of the Army
Scholarship Soccer player, Berry College, Rome, Georgia
Publications
Imaging of Stress Fractures in Runners, Clinics in Sports Medicine 2006; 25: 781-802.
Atypical Hyperplasia in the Era of Stereotactic Core Needle Biopsy, Journal of Surgical Oncology 1998; 67:168-173.
Education
Fellowship, Musculoskeletal MRI, Desert Medical Imaging, Director: John F. Feller, M.D., Indian Wells, CA, 2005-2006
Residency, Radiology, Madigan Army Medical Center, Fort Lewis, WA, 1996-2000
Internship, Family Practice, Madigan Army Medical Center, Fort Lewis, WA, 1994-1995

University of Alabama School of Medicine, Birmingham, AL, Doctorate of Medicine, 1990-1994
University of Alabama at Birmingham, Birmingham, AL, Bachelor of Science, Biology/Chemistry, 1987-1990
Berry College, Rome, GA, Undergraduate Studies, 1985-1986
Consulting Practice
All States
More Information
Imaging of Stress Fractures in Runners, Expert Witness
Bio of Dr. Joe Wall, Radiology Expert Witness
Contact W. Joseph Wall, M.D. - Legal Consultant