To ensure the best search results please use quotation marks around
multiple keywords such as "cell phone"; "police procedures"; etc.
Police Leaders must Walk the Walk (Police Pursuit Driving)
---
By
Charles (Chuck) Drago - Drago Professional Consultants
Police Practices Consultant and Expert Witness

Call Chuck Drago , Police Practices Consultant at (407) 473-8033
---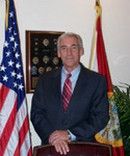 Published in the Orlando Sentinel "My Word" Column on February 19,2012. Police policies lay the groundwork for the culture of a police department. Police executives must be sure that they are reinforcing the agencies polices and not substituting an underground culture. Police pursuits and police driving in general is dangerous to the public and the police officers. Police leaders must not only examine their policies on a routine basis but should reexamine the practices and customs as well.
Police officers are given an enormous amount of power and wide latitude in the performance of their duties. As a result, they are scrutinized by the community, the courts, and hopefully by their own agency. I say hopefully because we cannot take that for granted; the level of oversight and adherence to sound policies can vary from agency to agency.
As I read the Orlando Sentinelís article on police crashes, I was reminded that the police administrator establishes a culture within the agency and is responsible for ensuring that the policies reflect that culture. Through the help of accreditation standards, most law enforcement agencies in Florida possess adequate policies and procedures to operate a modern day law enforcement agency.
However, writing polices to guide police personnel is only the first step of a three step process required to ensure that the members understand the administrators vision as well as the culture of the agency. The next step involves training on those policies and finally the reinforcement of those polices through appropriate monitoring.
Training is easy to do and in most cases done very well by our law enforcement agencies. The third step is not so easy and is the most important part of building and maintaining a sound organization. This is where we see the the true culture of the department and understand the vision or in some case, underlying vision of the agencyís leadership.
Without reinforcement, the employees will quickly learn that the agency doesnít really expect them to follow certain policies but rather follow the informal customs and practices of the agency. This is exemplified in an agency that has a strict pursuit policy or driving policy but has a poor record of holding officers accountable for violating those strict policies.
This underground administrative structure is not only dangerous for the community but is also dangerous for the law enforcement officer. Mixed messages can get innocent bystanders hurt as well as the officers who believe that they are doing the right thing. Policing is dangerous enough and the agencies chief executives need to be sure that they are doing everything in their power to protect the public.
Itís time for our law enforcement administrators to take an introspective look and decide if they are really walking the walk or if they are just giving it a wink and a nod. Protecting human lives is job number one for law enforcement and any behavior that undermines that critical mission cannot be tolerated.
ABOUT THE AUTHOR:
Chuck Drago , Police Practices Consultant
Chuck Drago is a former police chief with 35 years of law enforcement experience including service as the senior law enforcement advisor to the Governor of Florida. Chuck currently is the President of Drago Professional Consultants and provides police practices consulting and litigation support for attorneys, businesses and government.
Copyright
Charles (Chuck) Drago - Drago Professional Consultants
More information
from Charles (Chuck) Drago - Drago Professional Consultants
While every effort has been made to ensure the accuracy of this publication, it is not intended to provide legal advice as individual situations will differ and should be discussed with an expert and/or lawyer.For specific technical or legal advice on the information provided and related topics, please contact the author.