Articles Published by Materials Engineering Services, LLC
Recent Articles by Materials Engineering Services, LLC
Pipelines are among the most common means used for transporting hazardous gases and liquids in the United States. However, underground pipelines are aging and are at risk of corrosion failure due to coating degradation/disbondment, pitting corrosion and stress corrosion cracking.
About Materials Engineering Services, LLC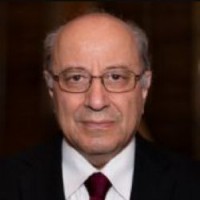 Metallurgical Engineering & Failure Analysis Expert Witness
Materials Engineering Services provides metallurgical failure analysis expert witness, corrosion analysis, materials selection, engineering design services, engineering solutions, expert consulting, and engineering education assessment,. Knowledge based understanding of fracture mechanisms in various materials in micro and macro scales and application of fundamentals of engineering and fracture mechanics in support of failures analysis. Effects of fatigue stress, time dependent loading, and environment on the crack-growth rate assist in evaluation and estimation of life assessment and root cause of failure in products.
More about Materials Engineering Services, LLC