Articles Published by John D. Lloyd, PhD, CPE
Recent Articles by John D. Lloyd, PhD, CPE
Human injury is complicated. If we lived our lives inside a protective bubble then, one day experienced an incident, it may be relatively simple to ascribe any injuries to the traumatic event. But that is typically not the case.
About John D. Lloyd, PhD, CPE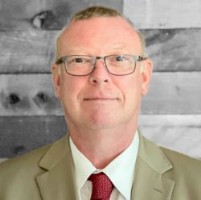 Board Certified Expert Biomechanics, Human Factors, Auto Motorcycle Accident Reconstruction, Helmets
Dr. John Lloyd holds a PhD in Human Factors (Ergonomics), with specialization in Injury Biomechanics. He has served as a Board Certified expert in biomechanics, human factors and accident reconstruction for more than 25 years. Dr. Lloyd is also an Assistant Professor at University of South Florida, College of Engineering.
With a unique background that encompasses 20 years of federally-funded grant research in injury biomechanics, academic training in human factors and certifications in accident reconstruction, Dr. Lloyd's qualification have been widely accepted to address the many facets of automobile, motorcycle and trucking accidents, including crash reconstruction, occupant kinematics and injury severity, as well as perception response and distracted driving issues.
Typical cases include automobile accidents, motorcycle accidents, trucking accidents, slips and falls, head and brain injury, sports and motorcycle helmets. John has served on more than 250 cases, retained almost equally by plaintiff and defense counsel, and has testified on more than 90 occasions.
To date Dr. Lloyd has published 31 peer-reviewed journal articles, 6 book chapters and has presented at more than 100 national and international conferences.
More about John D. Lloyd, PhD, CPE