Articles Published by Houston Auto Appraisers
Recent Articles by Houston Auto Appraisers
Lawyers and Judges in Harris County courts are starting to recognize Diminished Value as claim warranted of pursuing if you are the innocent party involved in an auto accident that was not your fault. Your vehicle will lose value, but how much will it lose?
About Houston Auto Appraisers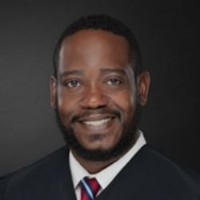 Diminished Value & Total Loss Auto Appraisal Expert Witness of Fine Automobiles
Roy Theophilus Bent, Jr. is both a consulting expert witness and testifying expert witness at Houston Auto Appraisers in Houston, Texas. His services include detailed, court-approved, written expert witness reports, Auto Accident Reconstruction, Black Box Data Retrieval, Crash Data Analysis, Event Data Retrieval, Court Displays, IACP certified Diminished Value and Total Loss appraisals, Insurance claims disputes, Actual Cash Value, Fair Market Value appraisals, Classic Cars, Trucks, Luxury Cars, Commercial Vehicles, RV's, Motor Homes, Motorcycles, Heavy Equipment, Auto Collision Damage Estimates, Repairs, Auto Manufacturer Defects, DTPA, Lemon Laws, Auto Title Fraud, Salvage Title Fraud, Odometer Fraud, Car Dealer Fraud, and Divorce/Estate/Probate Asset Valuations for legal purposes.
More about Houston Auto Appraisers