Articles Published by Consultwebs
Recent Articles by Consultwebs
An Overview of Local Search Results Local results currently include three map listings that appear in results for certain search terms. These results, when they are shown, appear under the four paid ads from Google AdWords. Where this layout used to differ between desktop and mobile devices, it is now consistent for both.
About Consultwebs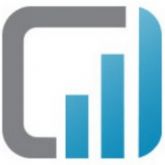 Law Firm Marketing
Consultwebs is a full service online marketing and consulting agency serving law firms throughout the country. Leaders in online marketing for nearly 20 years, we work with law firms to strategize, develop, and execute online marketing plans to help them achieve their goals. We are experts in PPC, legal-central SEO, conversion rate optimization, social media, design, marketing, and online strategies.
With a team that includes attorneys and veteran journalists, we produce high quality web pages, blogs, and other custom materials. Our well-educated consultants work closely with clients to deliver custom campaigns. Our website designs are developed to attract and convert website visitors, resulting in more cases for our clients. Providing creativity, efficiency, and personal service, our team helps clients achieve long term success from their web marketing. We focus on your ROI by managing all aspects of your campaign, giving you more time to focus on your clients and business.
More about Consultwebs