Articles Published by Sanjay Adhia, MD
Recent Articles by Sanjay Adhia, MD
Date Rape Drugs: Psychiatry, Pharmacology and Law
About Sanjay Adhia, MD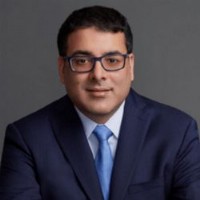 Forensic Psychiatrist Expert Witness & Forensic Consultant
Dr. Adhia is Board-Certified in Psychiatry and Forensic Psychiatry. In addition to private forensic practice, he examines two unusual populations. They are experiencing severe emotional distress, for different reasons. A triggering event has produced a psychiatric condition, or a psychiatric condition has contributed to the event.
Currently, Dr. Adhia serves as the Medical Director of PACE Mental Health. He treats patients with a variety of disorders and supervises nurse-practitioners.
As a correctional psychiatrist, Dr. Adhia worked with violent offenders including Death Row inmates, prisoners in Isolation, and non-violent offenders. He also sees patients committed to prison psychiatric hospital treated for Psychosis, Mood Disorders. PTSD and Impulse Disorders.
Dr. Adhia volunteers with Physicians for Human Rights, examining victims of Human Trafficking, sexual assault and kidnapping. Patients develop PTSD, severe Anxiety Disorders and Depression.
In both populations, some are at risk for suicide, self-harm or violence. But for the event, what would be their mental health? But for their mental health, what would be the event?
A claim that a triggering event resulted in damages is the core of litigation. Dr. Adhia assesses psychiatric damages, real or malingered, drawing on expertise and training to render medical-legal opinion.
More about Sanjay Adhia, MD