Articles Published by Trace Digital Forensics, LLC
Recent Articles by Trace Digital Forensics, LLC
Attorneys who need to read and understand reports by computer forensics professionals and/or who need to present recovered files as evidence should understand how files are stored on computers and mobile devices, what happens when they are deleted, how they can be recovered, and know the limits on file recovery.
About Trace Digital Forensics, LLC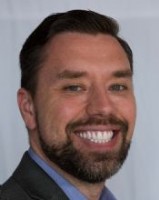 Computer and Mobile Forensics Expert
Mr. Alexander has over twenty years of experience in information technology and has worked as a programmer, network engineer, IT director, and IT security director. He has examined computers and mobile devices in response to computer misuse investigations, security incidents, and e-discovery requests. He has multiple publications and has presented at several conferences and workshops. He was a charter member of the (California) Central Valley High Technology Crime Investigation Association.
B.S. in Information Technology, M.S. in Information Security: Digital Forensics, multiple certifications including EnCase Certified Examiner (EnCE), Magnet Certified Forensic Examiner: AXIOM (MCFE), and CISSP.
More about Trace Digital Forensics, LLC