Articles Published by Michael Levine
Recent Articles by Michael Levine
The mishandling of informants by unqualified law enforcement and covert agency personnel at the highest levels of management, has led to horrific tragedies, from the killing of innocent citizens and false arrests to the opening of the heart of America to terrorist actions.
About Michael Levine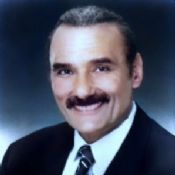 Police Procedures Trial Consultant & Expert Witness
Michael Levine, consultant, nationally recognized as one of America's leading law enforcement procedural experts, with offices in Stone Ridge, NY and New York City, His peer review articles and essays are now among the top .01% of global downloads by researchers and police agencies via Academia.edu. He offers full trial consulting services in both criminal and civil matters as follows: Expert Witness, File Review and strategy assessment; case particular design of cross-examination "menus" for law enforcement officers; Investigative and Technical and Research Support; Expert Witness Report and/or Affidavit Preparation. Mr. Levine was the first US law enforcement procedures expert whose testimony was accepted in a Japanese court.
More about Michael Levine