Articles Published by Pogos H. Voskanian, M.D.
Recent Articles by Pogos H. Voskanian, M.D.
Wills are generally contested either on the grounds that the testator lacked Testamentary Capacity (was incompetent to make a will at the time of signing it) or the testator, because of his/her mental state, was subject to Undue Influence (i.e. if there is evidence of coercion, manipulation, deception, compulsion, intimidation, etc.) or an Undue Influence secondary to a thought disturbance (such as delusions affecting the testator's free will in making decisions).
About Pogos H. Voskanian, M.D.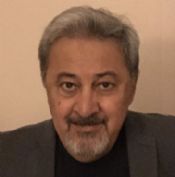 General & Forensic Psychiatry Expert Witness
Pogos H. Voskanian, M.D. specializes in the application of scientific and clinical expertise to legal issues in legal contexts embracing civil, criminal, and correctional matters. He is a Clinical and Forensic Psychiatrist certified by the American Board of Psychiatry and Neurology, and is Associate Professor of Psychiatry.
More about Pogos H. Voskanian, M.D.