Recent Articles by ERISA Benefits Consulting, Inc.
About ERISA Benefits Consulting, Inc.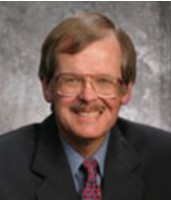 ERISA, Pensions, Fiduciary Liability, Group Life/Health Plans, & Labor Relations Expert Witness
ERISA Benefits Consulting headed by Mark Johnson, J.D., Ph.D., offers expertise in ERISA, pensions, health plans, 401(k) plans and labor union benefits. He managed $14 billion in pension assets for over 100,000 plan participants while serving as Managing Director, Benefits Compliance & Pensions for American Airlines, a Fortune 500 company.
Dr. Johnson has negotiated union contracts for group life, health, disability, pension and 401(k) plans. He's an accomplished public speaker and an experienced expert and fact witness.
More about ERISA Benefits Consulting, Inc.