Articles Published by BrandMarketing Services, Ltd. - Dr. Larry Chiagouris/Nationwide - NJ, NY, CT, FL, TX, CA, IL
Recent Articles by BrandMarketing Services, Ltd. - Dr. Larry Chiagouris/Nationwide - NJ, NY, CT, FL, TX, CA, IL
Survey research is used to provide greater levels of understanding in a wide variety of disputes. Issues such as consumer confusion, misleading advertising claims, disparagement, copyright infringement and trademark disputes can be better assessed as a result of developing and executing survey research. The purpose of this monograph is to aid attorneys in understanding what research standards and guidelines might be relied upon in their use of survey research.
About BrandMarketing Services, Ltd. - Dr. Larry Chiagouris/Nationwide - NJ, NY, CT, FL, TX, CA, IL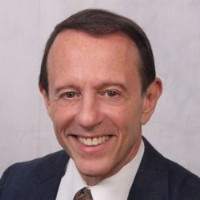 Marketing & Advertising Expert Witness: Services Nationwide
Dr. Larry Chiagouris has served as an expert witness on marketing and advertising issues at the federal/state court levels and arbitration venues. A rare combination of an expert who has both substantial experience as a Fortune 500 senior executive and an accomplished academician. Called a "branding guru" and "consumer behavior expert" by the media and one of the best and brightest researchers. Past Chairman of the Advertising Research Foundation and served as member of Board of Directors of the American Marketing Association.
More about BrandMarketing Services, Ltd. - Dr. Larry Chiagouris/Nationwide - NJ, NY, CT, FL, TX, CA, IL