Articles Published by Global Forensic Services, LLC
Recent Articles by Global Forensic Services, LLC
Forensic handwriting examiners or questioned document examiners are typically sought by investigators or private citizens when a question arises regarding the authenticity of a particular writing. They can also be sought out by attorneys preparing cases for settlement or trials. How should you address the level of competence of a forensic handwriting examiner before asking for their assistance? Once a request is made for an examiner to begin analysis, it is too late to rethink the submission.
Fingerprint evidence has widely been thought to be irrefutable in court. Things aren't always as they appear to be.
Sometimes corners are cut when utilizing forensic science to "solve" an issue at hand. This can lead to life affecting mistakes as well as expensive blunders. It is important to utilize all the tools available in order to reach a valid forensic opinion.
Like any field, forensic science has both good and bad practitioners. If analysis results are based on science, and science is exact, then how can there be opposing experts in litigations?
About Global Forensic Services, LLC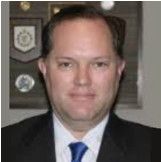 Ink Age, Ink Dating, Handwriting, Art Dating & Questioned Document Expert
Global Forensic Services, LLC is a forensic laboratory, as well as a consulting and private investigative team offering more than 35 years of experience and training in a wide range of forensic disciplines and investigative strategies. Experts in ink dating, questioned documents, handwriting, corporate security, crime scene reconstruction, document examination, ink analysis, age determination, printing processes and age, private investigation, Daubert, fingerprints, computer forensics, forensic procedure review, fraud, forgery, document authentication, piracy, counterfeiting, cold case analysis and court preparation.
More about Global Forensic Services, LLC