Articles Published by Stephen M. Raffle, M.D. & Associates
Recent Articles by Stephen M. Raffle, M.D. & Associates
It is absolutely necessary that the forensic expert is an impartial evaluator. The outcome of a case is not relevant to the forensic expert; it is not his or her job to win or lose cases. The job of the expert witness is to reach an impartial opinion and then defend that opinion within an adversarial context. If new information is provided that changes the weight of the evidence in such a way as to change the expert's opinion then the expert must be prepared to do so.
The therapist as expert witness: reasons the treating psychotherapist should not be the expert witness.
About Stephen M. Raffle, M.D. & Associates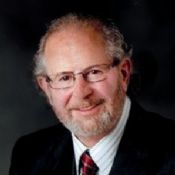 Forensic Psychiatry, Psychiatric IME, Fitness for Duty/Threat Assessment Expert Witness
Stephen M. Raffle, M.D. has conducted over 5,000 psychiatric evaluations and testified in over 150 civil and criminal trials as an expert witness, Board-Certified in Forensic Psychiatry and (general) Psychiatry. He has conducted thousands of Fitness for Duty and Threat Assessments for employers. His expertise in diverse cases strengthens the quality of service he provides: e.g., civil and criminal litigation, employment litigation/Undue Influence/Testamentary Capacity/ Neuropsychiatry/Dementia. He is skilled at describing psychiatric findings in a logical, articulate manner.
More about Stephen M. Raffle, M.D. & Associates