Articles Published by Scott D. Hampton - Hampton IP & Economic Consultants
Recent Articles by Scott D. Hampton - Hampton IP & Economic Consultants
In an effort to move United States copyright law into the digital age, Congress passed the Digital Millennium Copyright Act (DMCA) in 1998. The DMCA is the beginning of an ongoing effort to modernize the nationís copyright law. In an ever-changing digital world, copyright law must continue to evolve with technology.
About Scott D. Hampton - Hampton IP & Economic Consultants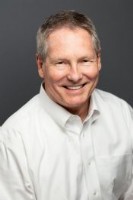 Intellectual Property Damage Expert Witness
Hampton IP is an Intellectual Property expert consulting and expert witness service firm. Over the course of the past three decades, we have worked on more than 200 cases involving high-profile intellectual property valuations, economic damages calculations, financial impact analyses, patent, trademark and copyright issues, trade secrets, false advertising, breach of contract and construction for major corporations and law firms throughout the nation. Hampton IP has been engaged by some of the most prominent law firms in the United States including Baker & McKenzie, K&L Gates, Reed Smith, McDermott Will & Emery and McGuire Woods.
Our principal consultant, Scott Hampton, began his career in 1986 and has earned a national reputation for his detailed, extremely thorough Rule 26 reports as well as his ability to provide articulate and convincing deposition and trial testimony.
More about Scott D. Hampton - Hampton IP & Economic Consultants