Articles Published by Physician Assistant Experts Network, LLC
Recent Articles by Physician Assistant Experts Network, LLC
Brief overview of PA scope of practice and supervising physician role and relationship. Recommendations for the use of PA experts to provide opinions on the standard of care.
Nationwide Physician Assistant Malpractice Demonstrates Lower Malpractice Incidence and Average Payment Amounts over a 17 Year Period Compared to MDs and Advance Practice Nurses
About Physician Assistant Experts Network, LLC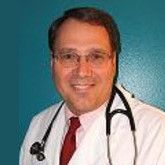 Physician Assistant & Nurse Practitioner Standard of Care Expert Witnesses
The Physician Assistant Experts Network™ is a referral resource for attorneys seeking expert medical opinions on the standard of care provided by physician assistants and advanced nurse practitioners. The PA Experts Network™ was founded by Jeffrey G. Nicholson, PA-C, Ph.D., M.Ed., MPAS, an experienced medical-legal consultant and a leader in the PA profession. He will either help you personally or facilitate an expert from his network of board certified PA and NP Experts in all medical specialties qualified to assist in your case review.
More about Physician Assistant Experts Network, LLC